6.0

Extending the Novell eDirectory Schema

The schema of your Novell® eDirectory™ tree defines the classes of objects that the tree can contain, such as users, groups, and printers. It specifies the properties (attributes) that comprise each object type, including those that are required when creating the object and those that are optional. For details, see " Object Classes and Properties" and " Schema" in the Novell eDirectory Administration Guide.

To extend the schema of your eDirectory tree, you need the Supervisor right to the entire tree. To view the current schema, click anywhere in the tree, then click Tools > Schema Manager. A list of the available classes and properties appears, as shown below. Double-click a class or property to see information about it.

Figure 6-1 Schema Manager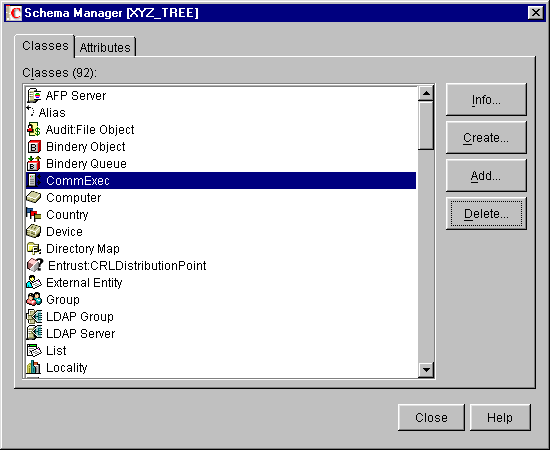 To extend the schema, see the appropriate section of this chapter.
In This Chapter