2.1

Help from the Welcome Page

When Designer starts, a Welcome page appears and makes it easy for you to get started.

Figure 2-1 The Welcome Page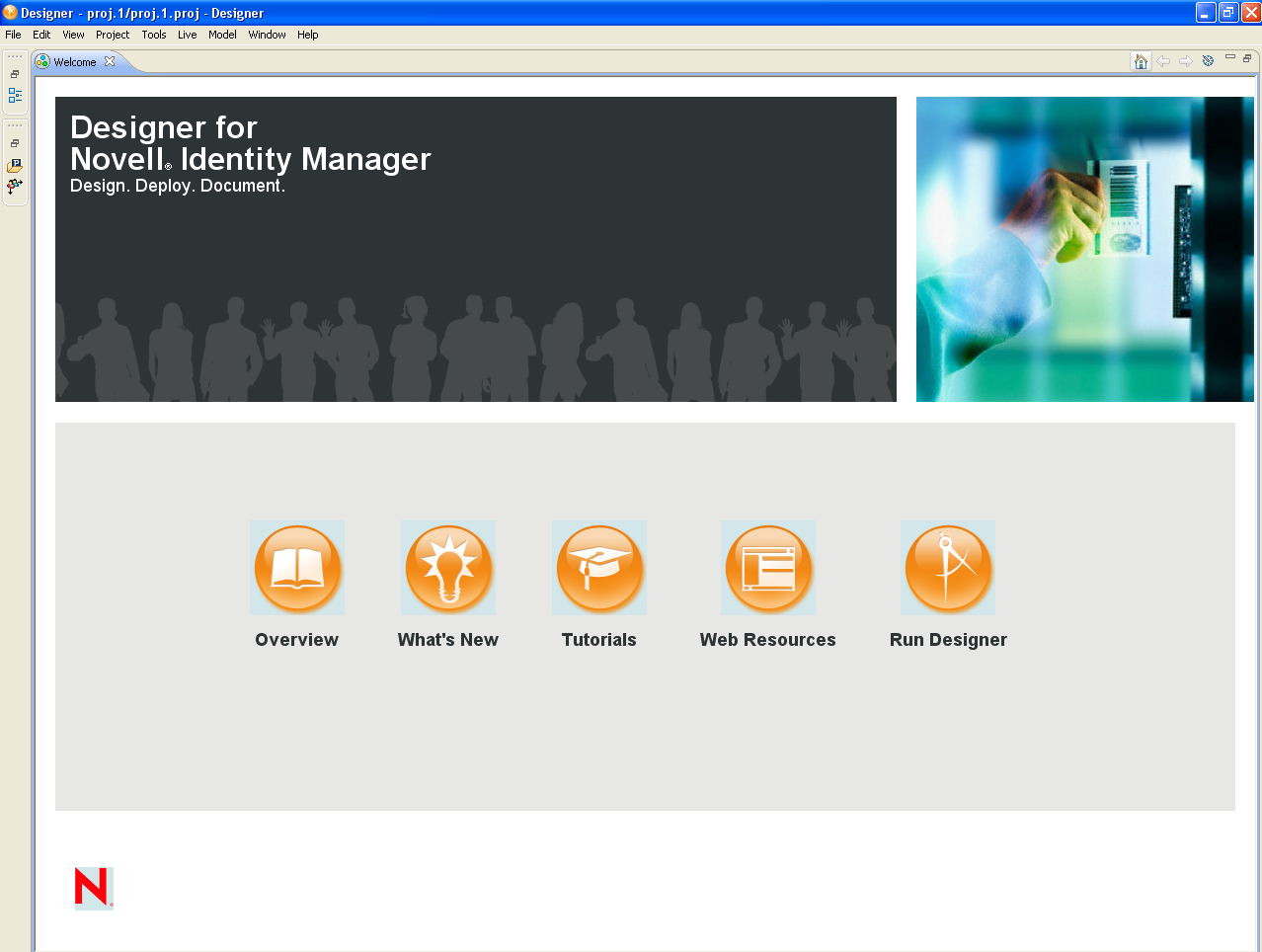 Table 2-1 Options on the Welcome Page
Overview

Provides an overview of Designer and Identity Manager.

What's New

Describes what's new in this release.

Enables you to update Designer.

Links to the Readme file.

Tutorials

Launches Flash demos of some Designer tasks.

Web Resources

Provides links to online information and downloads.

Run Designer

Takes you to the Designer program.
The icons on the toolbar take you to the Welcome page, toggle between previous and next pages, and enable you to customize the Welcome page.
Figure 2-2 Icons on the Toobar

You can close the Welcome page at any time by clicking the X next to Welcome.
Figure 2-3 The Close Icon
To return to the Welcome page, click Help > Welcome.