17.0

Novell Messenger

Novell Messenger is a corporate instant messaging product that uses eDirectory for its user database. You can create a Contact List, send instant messages, create an archive of messages, allow and block others from seeing your availability, and more.

Figure 17-1 Novell Messenger Main Window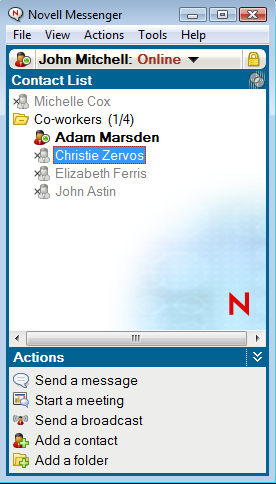 IMPORTANT:Novell Messenger must be installed on your workstation in order for Messenger functionality to be available in GroupWise.