1.7

Using Panels in the Home Folder

The Home folder is a personalized view of your most important information. The Home folder uses panels to display information in sections. The first time you open your Home folder, you see an introductory page that explains how to customize your Home folder. Then you can display your default Home folder.

Figure 1-2 The Default GroupWise Home Folder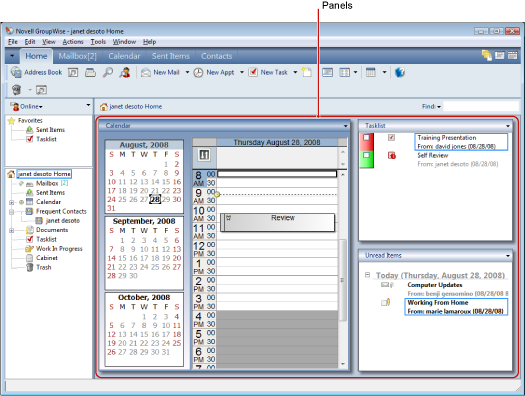 The default Home folder displays your calendar for the day, your Tasklist items, and your unread messages.
The Home View is fully customizable. You can create additional panels that display the information you need. For information on how to customize your Home View, see Section 2.4, Using Panels to Organize Your Home Folder.