3.3

Microsoft SQL Server Data Store

When the SQL Server Channel object configuration is loaded in the logging server's memory, the SQL Server channel driver, lgdmssql, automatically creates the following table structure for the SQL Server data store: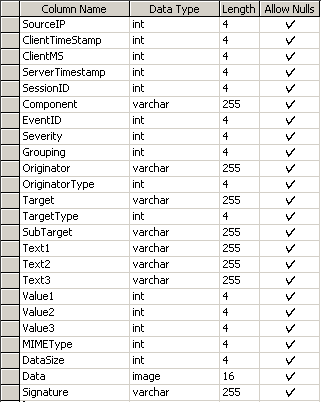 The table name is defined in the Microsoft SQL Channel object configuration page. The default table name is NAUDITLOG.
For more information on the Microsoft SQL Server channel, see Microsoft SQL Server and Using Microsoft SQL Server with Novell Auditin the Novell Audit 2.0 Administration Guide.