7.0

Changing the Configuration

When Novell Remote Manager (NRM) is installed, it sets up a small Web server on your server. The interface and module is called HTTPSTKD. Its basic configuration parameters that allow it to work are set.

You might need to configure Novell Remote Manager after the initial installation for a variety of reasons. For example, you might want to bind additional IP addresses to HTTPSTKD, set up stronger security, set up mail notification for health events, or extend the eDirectory schema for Group Monitoring.

You can perform these tasks using the options on the Novell Remote Manager Configuration Options page. To access this page, click the Configure
icon in the header frame.
Figure 7-1 The Novell Remote Manager Configuration Options Page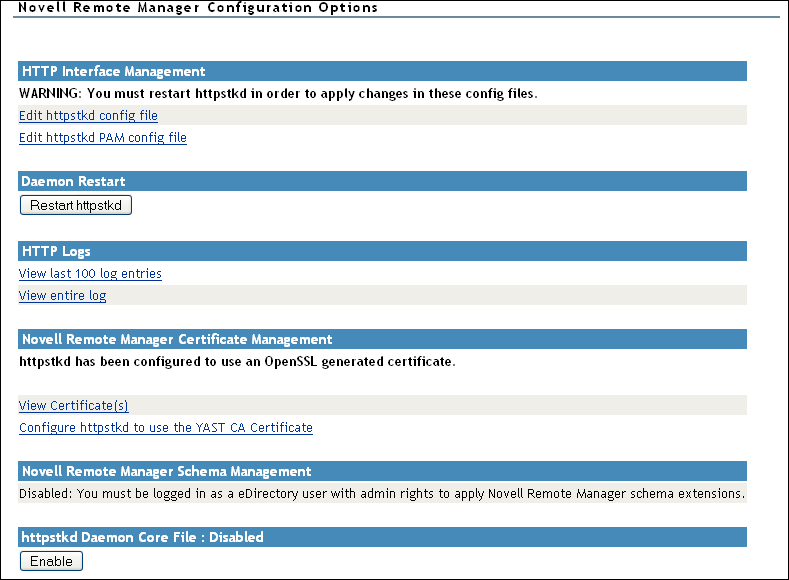 On this page you can perform the following tasks: