A site is made up of one or more Internet Protocol (IP) subnets that are linked by high-speed and reliable connections. Sites represent the physical structure or topology of your network, and a domain represents the logical structure where all the domain controllers are logically linked. Subnets are associated to a site. Associating a subnet to a site implies associating an IP address or set of IP addresses to the site.
In a DSfW environment, when you configure the first domain controller, a site named "Default-First-Site-Name" is created. All domain controller objects for all the domains are associated with this site.
Figure 16-1 Sites and Subnets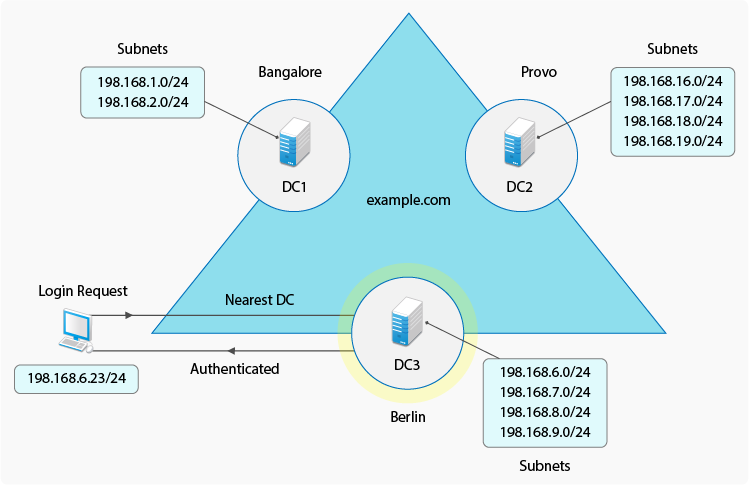 Having multiple domain controllers in different geographical locations associated with the same domain and within a single site is not an ideal scenario. For such environments, the sites and subnets feature enables you to configure multiple sites and distribute domain controllers over different geographical locations.
After you configure the sites and subnets feature, when a client tries to log in to a domain, the request goes to the nearest available domain controller, thus ensuring faster domain login.