4.9

The Advanced Settings Pane

Figure 4-19 The Advanced Settings Pane with the Passphrase Option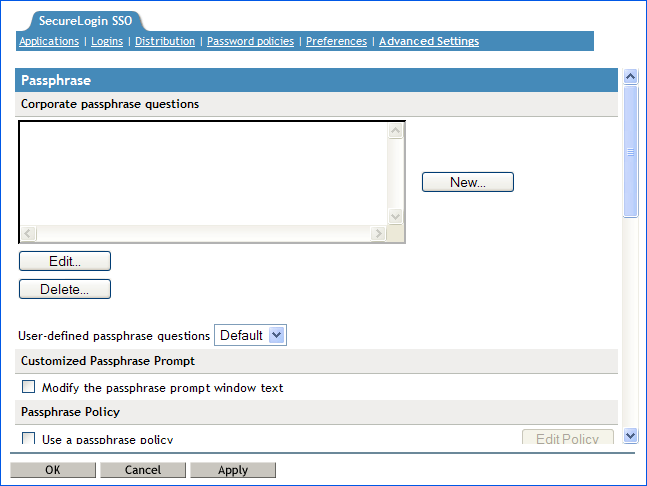 The Advanced Settings page contains the following three tabs:
Table 4-15 The Advanced Settings Pane
Passphrase

This page contains fields for:

Creating, editing, and deleting corporate passphrase questions.

Customizing passphrase prompts.

Editing passphrase policies.

Datastore

This is used for:

Selecting directory data version details (for mixed mode environments by using the earlier versions of the client software).

Deleting the Novell SecureLogin configuration for a datastore object.

Corporate Redirection

This is used for managing configuration from one directory object when multiple container or organizational units require the same Novell SecureLogin environment.
NOTE:The Advanced Settings option is not available in the Personal Management utility.