10.0

Mobile Management

As part of the release of Novell Storage Manager 3.1, Novell has introduced a new Novell Storage Manager mobile app.

Figure 10-1 Login Screen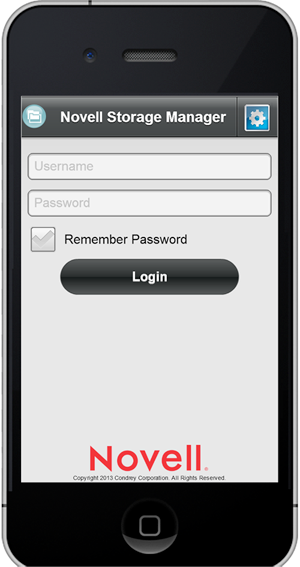 The mobile app is available for download for iOS and Android devices from the Apple AppStore and Google Play respectively.
Figure 10-2 Engine Status Screen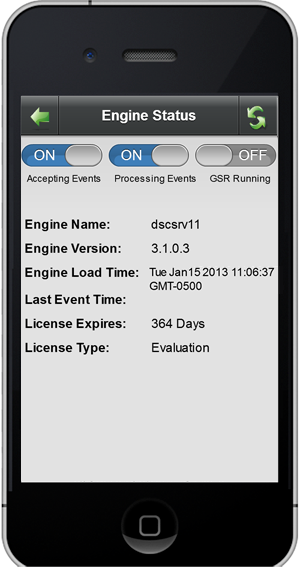 An intuitive user interface allows administrators to remotely monitor NSM Agent and Event Monitor connectivity, monitor the pending event queue, change event and processing settings, view reports, and much more.
The Novell Storage Manager mobile app continues to be updated with new features and performance enhancements, so be sure to take advantage of these by keeping your app up-to-date.