Many of the Client for Open Enterprise features are available when you right-click the Client Tray Application

icon in the notification area of the taskbar, located in the bottom right portion of your screen.
Figure 1-1 Icon in the Notification Area of the Taskbar

Right-clicking a Network folder also displays a menu of workstation features, where Client features are preceded by an

logo.
Figure 1-2 Sample Network Folder Right-Click Menu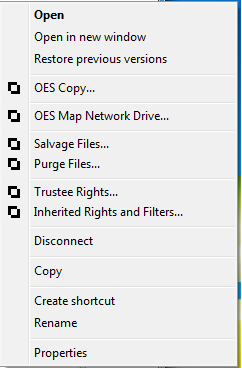 Right-click

in the taskbar to see the following menu:
Figure 1-3 Tray Application Menu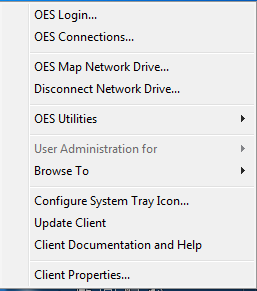 The

icon is automatically added to the notification area when you install the Client. If the Client tray icon is removed from the notification area for any reason, you can restore it by double-clicking C:\Program Files\Novell\Client\nwtray.exe in Windows Explorer.