1.3

System Administration

You administer the ZENworks system at the Management Zone level through ZENworks Control Center (ZCC), a task-based Web browser console. The following graphic shows the ZCC portion of the Web browser display:

Figure 1-2 ZENworks Control Center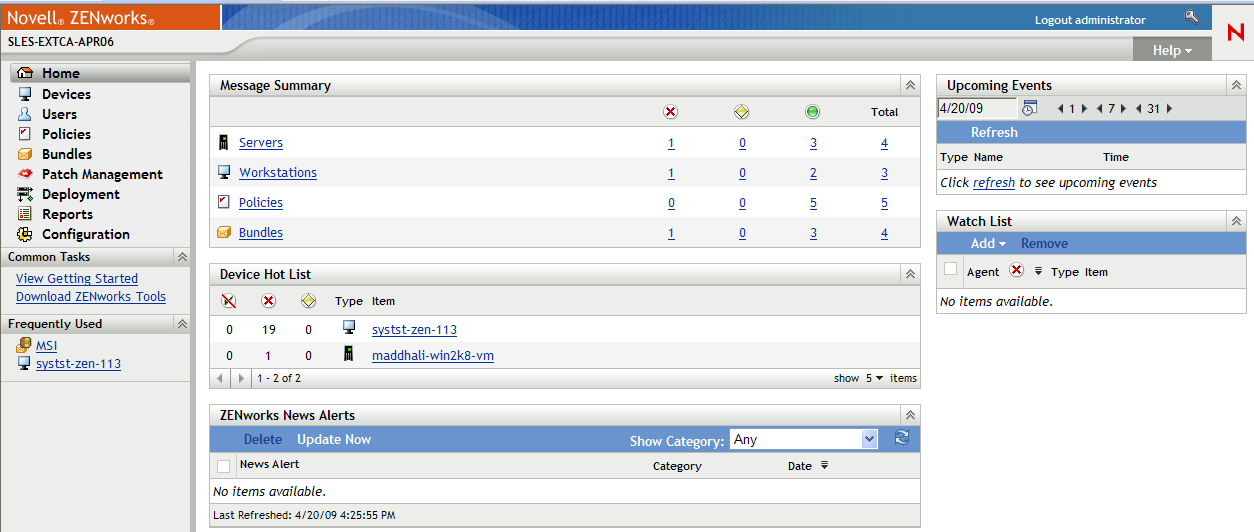 ZCC is installed on all Primary Servers in the Management Zone. You can perform all management tasks on any Primary Server. Because it is a Web-based management console, ZCC can be accessed from any supported workstation.
If you use Novell iManager to administer other Novell products in your network environment, you can enable ZCC to be launched from iManager. For more information, see the ZENworks 10 Configuration Management System Administration Reference.
In addition to ZCC, you can use the zman command line utility to manage the objects in your ZENworks system. For example, you can add content to bundles, assign policies to devices, and register devices. The main advantage to using the command line utility is the ability to create scripts for handling repetitive or mass operations.
Like ZCC, the zman utility is installed on all Primary Servers, but it can only run from the command line on the server.