2.8

Select Zone Field

The Select Zone field shows the migration destination, which is your Management Zone for ZENworks 10 Configuration Management. Click the button to the right of the field to open the Zone Login dialog box, where you can select the destination database.

Figure 2-6 Zone Login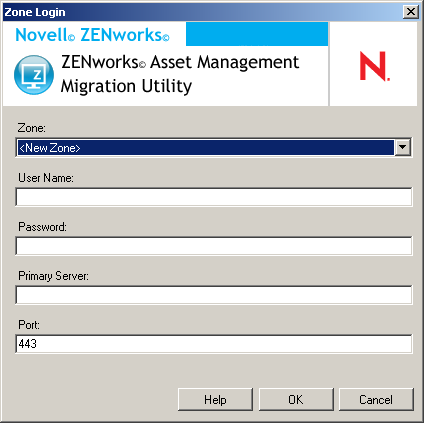 Zone: Specify your Management Zone. Each time you use this dialog box, the last zone that you logged in to is displayed here.
User Name: Specify the username for the zone. Administrator is normally used.
Password: Specify the password. This must be entered every time to authenticate.
Primary Server: Specify either its DNS name or IP address. This field is automatically populated when you select a Management Zone in the Zone field.