8.1

Job Scheduler GUI

After ZENworks Orchestrator is enabled with a license, users have access to a built-in job Scheduler. This GUI interface allows jobs to be started periodically based upon user scheduling or when various system events occur.

The following figure illustrates the job Scheduler, with seven jobs staged in the main Scheduler panel.

Figure 8-1 The ZENworks Orchestrator Scheduler GUI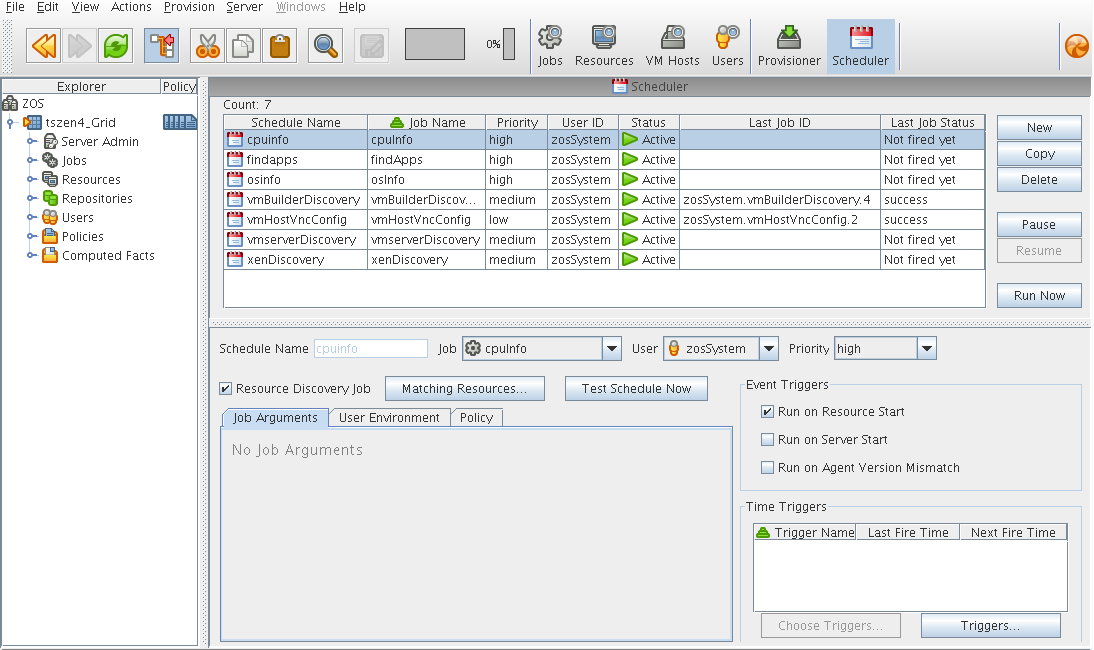 Jobs are individually submitted and managed using the Job Scheduler as discussed in Understanding the Orchestrator Job Scheduler in the Novell ZENworks Orchestrator 1.3 Administration Guide and in Using the ZENworks Orchestrator User Portal in the Novell ZENworks Orchestrator 1.3 Job Management Guide.