The Pre Install Notification Options page of the Deploy Remediation Wizard allows you to define whether users receive any notification when patches are downloaded and installed, and to customize the notification. Setting the notification and allowing users to cancel options is the seventh step in scheduling a deployment for a selected patch.
Figure 6-20 Pre Install Notification Options Page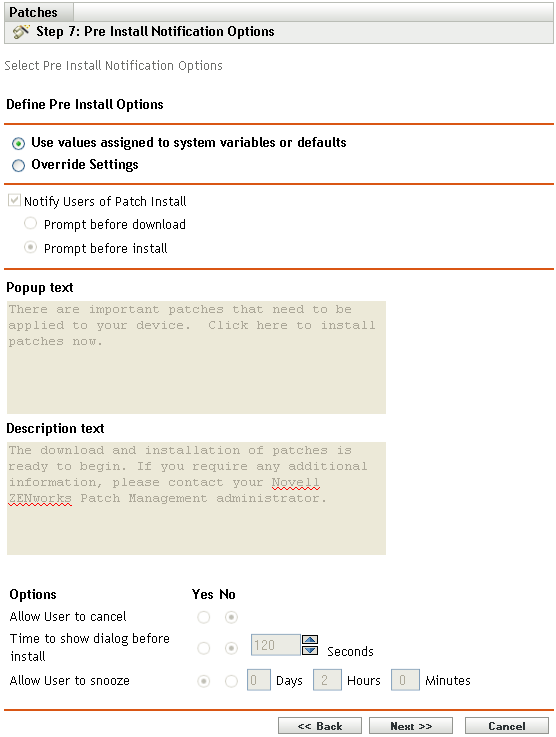 The page provides the following options:
Click the Next button to proceed to the Notification and Reboot Options Distribution Schedule page. Click the Back button to return to the previous page. Click Cancel to exit the wizard.