2.0

Log In

If the Security Client is running in managed mode, you must log in to connect the Security Client to the ZENworks® Endpoint Security Management system.

Depending on how your administrator has configured your system for login, you might be logged in automatically when you log in to your directory service (Microsoft* Active Directory* or Novell eDirectory™). If not, the Security Client displays a Login dialog box.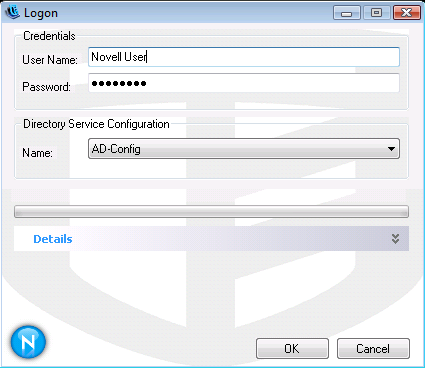 If you receive the Security Client login prompt:
Fill in the following fields:

User Name: Specify the username you enter to log in to your Active Directory domain or eDirectory tree. Specify the username only (without the domain or tree context).

Password: Specify the password associated with the username you entered.

Directory Service Configuration Name: Select the configuration name that represents your Active Directory domain or eDirectory tree.

Click OK.