Powering the agile business—innovative ideas to energize your company. Come to a city near you to Connect, Discuss and Discover!
Do you want to help your company's employees to become more productive—while boosting security, reducing the total cost of ownership and freeing up more resources within your IT team? With Novell, it's possible—and easier than you may realize.
REGISTER FOR THE NOVELL TOUR 2012 AND YOU CAN
+

Connect with Novell leadership and technology experts

Connect with technology leaders and come away with ideas you can immediately put to work in your organization. Talk directly with our leadership team and experts about your specific business issues and get answers to your questions in real time.
+

Discuss new innovative application and systems management solutions

See the new innovative solutions for application and systems management. Cross-platform device management—now supporting Mac and your auditing and compliance needs.
+

Discover the future of business mobility

Get insight into how you can take advantage of new collaboration tools using multiple devices across private, public and social networks with enterprise functionality. We'll show you new tools and ways to share projects and files while collaborating at a higher level.
Agenda
5:00 p.m. – 5:30 p.m. Connect while enjoying appetizers and drinks
5:30 p.m. – 6:45 p.m. Discuss and discover more about collaboration, endpoint management and file and networking services
6:45 p.m. – 8:00 p.m. Enjoy great food, drinks and conversation
*Parking will be validated at all venues
WIN A JAMBOX
Eat, learn and walk away with a JAMBOX! We'll be giving away a FREE JAMBOX at every stop on the Novell re:connect Tour. Register and attend for your chance to win.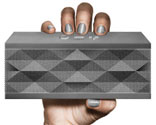 RESERVE YOUR SEAT. REGISTER NOW.