Region Midtjylland (Denemarken)
Lichten Switch
Voor deze content hebt u Adobe Flash versie 9.0.115.0 of hoger nodig. Als u dit bericht krijgt, hebt u geen Adobe Flash of is de op uw computer geïnstalleerde versie ouder dan de vereiste versie. U kunt de nieuwste versie hier downloaden:http://get.adobe.com/flashplayer
Region Midtjylland gebruikt Identity Manager om de beveiliging en controleerbaarheid te verbeteren en de kosten van identiteits- en beveiligingsbeheer voor de 33.000 medewerkers te verlagen.
Gerelateerde resources
Laat u door ons terugbellen
* Verplichte velden
Gerelateerde content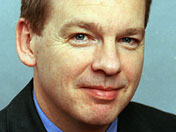 Referent Alfred Koch (KPMG AG), informiert Sie über aktuelle und künftige Herausforderungen im Risikomanagement. Erfahren Sie, welche neuen Anforderungen sich aus der Novellierung der MaRisk ergeben, und was dies konkret für das Berechtigungsmanagement bedeutet.
0.0000
---
Type: Webcast
Duur: 26:00

Nieuw

Datum: 14 nov 2014
Taal: Deutsch
Boudewijn van Lith legt uit hoe u eenvoudig kunt aansluiten op DigiD Eenmalig Inloggen.
5.0000
---
Type: Video
Duur: 02:41
Datum: 09 mei 2011
Taal: Deutsch
Prove compliance when it counts with the identity-infused Novell Identity Manager 4, a WorkloadIQ product.
3.0000
---
Type: Video
Duur: 00:34
Datum: 24 feb 2011
Taal: English
Dankzij Novell Open Enterprise Server en Novell Identity Manager levert een klein IT-team tegen lage kosten IT-services voor meer dan 3.600 gebruikers.
0.0000
---
Type: Video
Datum: 29 mrt 2010
Taal: English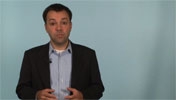 Ed Murphy, Director of Services Strategy & Portfolio, geeft een overzicht van de services voor Identity and Security van Novell.
3.9375
---
Type: Video
Duur: 04:04
Datum: 15 jul 2009
Taal: English
Justin Taylor, Chief Strategic voor Digital Identity Products van Novell, praat over hoe de markt voor identiteitsbeheer volwassen aan het worden is en waar u op moet letten bij het selecteren van een identiteitsbeheeroplossing.
3.2500
---
Type: Audio
Duur: 08:39
Datum: 09 jul 2009
Taal: English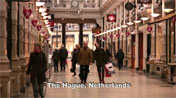 De gemeente Den Haag levert via het internet elektronische overheidsdiensten aan 450.000 burgers.
5.0000
---
Type: Video
Duur: 03:03
Datum: 11 jun 2009
Taal: English
De financiële holding Synovus Financial (Synovus) is meer dan $ 33 miljard waard. Synovus is actief op zowel het gebied van commercieel en particulier bankieren als op het gebied van investeringen. Het bedrijf is met 30 banken, 330 vestigingen en 467 bankautomaten aanwezig in de staten Georgia, Alabama, South Carolina, Florida en Tennessee (VS).
5.0000
---
Type: Video
Datum: 08 jun 2009
Taal: English
Wie beheert uw identiteit?
0.0000
---
Type: Video
Datum: 08 jun 2009
Taal: English
Wie beveiligt uw identiteit?
0.0000
---
Type: Video
Datum: 08 jun 2009
Taal: English
Kom meer te weten over de mogelijkheden voor identiteitsbeheer gedurende de gehele levenscyclus in de Identity and Access Management oplossingen van Novell.
3.2381
---
Type: Video
Duur: 00:06:17
Datum: 08 jun 2009
Taal: English
In deze sessie maakt u kennis met bewezen technieken om de meest voorkomende problemen met Identity Manager, zoals bijvoorbeeld wachtwoordsynchronisatie, snel te identificeren en op te lossen.
3.8000
---
Type: Demo
Duur: 32:07
Datum: 12 mei 2009
Taal: English
Met de Scripting Driver kunt u systemen integreren die niet zijn verbonden, uw huidige, zelfstandig ontwikkelde provisioningssysteem vervangen of profiteren van mixed source-oplossingen die u direct kunt implementeren. Tijdens deze sessie leert u hoe u een eenvoudige syslog-driver kunt ontwikkelen en worden mixed source-oplossingen gedemonstreerd.
3.5714
---
Type: Demo
Duur: 13:55
Datum: 11 mei 2009
Taal: English