Verplaatste gegevens volgen en zoeken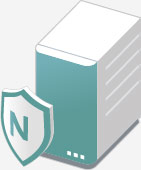 Novell Storage Manager houdt bij waar gegevens zich bevinden zodat u altijd vindt wat u zoekt
Het is voor netwerkbeheerders een constante uitdaging om ervoor te zorgen dat er voldoende netwerkschijfruimte beschikbaar is. Vaak betekent dit dat oudere gegevens van duurdere primaire opslagapparatuur naar goedkopere secundaire of tertiaire opslagapparatuur worden verplaatst. Bestanden die op een netwerk worden opgeslagen, worden gedurende de periode dat ze worden gebruikt telkens verplaatst en op verschillende locaties opgeslagen.
Maar wat gebeurt er als iemand een bepaald bestand moet ophalen dat verschillende keren is verplaatst naar uiteenlopende opslaglocaties? Tenzij een netwerkbeheerder elke verplaatsing heeft vastgelegd, en dat is zeer onwaarschijnlijk, kan het vinden van het benodigde document een uiterst tijdrovend en duur proces zijn.
In Novell Storage Manager zijn de functies voor het catalogiseren uitgebreid met het vastleggen van gegevens op basis van tijd. Dit betekent dat het pad van de beheerde gegevens wordt vastgelegd en bijgehouden in de catalogus telkens wanneer een beheerder gegevens die worden beheerd door Storage Manager verplaatst.
Met de mogelijkheid van Storage Manager om voor elk object (bijvoorbeeld de gebruiker) aanvullende opslagdirectory's aan te maken, kunnen afzonderlijke gebruikersdirectory's worden gemaakt voor specifieke doeleinden. Naast de homedirectory kan bijvoorbeeld een directory worden gemaakt voor gegevens over terminalservices en een voor applicatiegegevens.
De beheerder kan dan een verplaatst bestand vinden door de catalogus te doorzoeken op doeleinde (de homedirectory van de gebruiker, de directory van de gebruiker voor gegevens voor terminalservices, de directory van de gebruiker voor applicatiegegevens, etc.) en vervolgens naar de locatie van het document gaan en dit terughalen.
De catalogus behoudt de rechten, quota en andere kenmerken van beheerde opslag. Dit betekent dat als de homedirectory of de directory voor gedeelde opslag van een gebruiker wordt teruggehaald, Storage Manager kan worden gebruikt om de oorspronkelijke quota, toegangsrechten, etc. automatisch te herstellen, een taak die back-upsoftware doorgaans niet kan uitvoeren.
Maak kennis met Storage Manager Maak kennis met de basisfuncties en -functionaliteit van Storage Manager Podcast Video
Storage Manager: een absolute must voor IT'ers Ontdek waarom IDC vindt dat de hele wereld met deze technologie moet kennismaken Rapport van IDC
Laat u door ons terugbellen
* Verplichte velden