Track and Locate Moved Data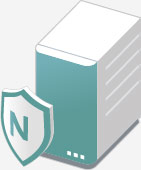 Storage Manager tracks the location of data so you can always find what you are looking for
A constant challenge among network administrators is assuring the availability of network storage disk space. This oftentimes means the movement of older data from more expensive primary storage devices to less-expensive secondary or tertiary backup storage devices. Over the lifetime of a network-stored file, it can reside in many different physical locations.
But what happens when someone needs to retrieve a particular file that has been moved a number of times to various storage locations? Unless a network administrator has been documenting each move—a very unlikely practice—the needed document could be very time consuming and costly to find.
Storage Manager has extended the scope of its cataloging to include time-based data recording. This means that whenever an administrator moves data managed by Storage Manager, the managed data path is recorded and maintained in the catalog.
With Storage Manager's ability to create auxiliary storage directories per object (e.g. user), individual user directories can be created for specific purposes. For example, in addition to a home directory, a directory might be created for terminal services data and another one or application data.
To locate a moved file, the administrator can then search the catalog by purpose (user's home directory, user's terminal services data directory, user's application data directory, etc.) locate it and recover it.
The catalog maintains rights, quota and other attributes of managed storage. That means that when a user's home or collaborative storage directory is restored, Storage Manager can be used to restore the original quota, trustee assignments, etc. automatically—a task that backup software by itself generally cannot do.
Get acquainted with Storage Manager Learn the basics about Storage Manager's features and functionality Podcast Video
Storage Manager: An IT must-have Find out why IDC says, "The world must know about this technology..." IDC Report