Micro Focus ZENworks Migration Assurance Program
Make Your Migration Easy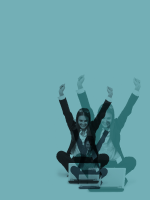 Upgrade Quickly
and Confidently
with ZENworks Migration Assurance Program
Features & Benefits
Great technology deserves world-class attention. ZENworks® Configuration Management offers an impressive list of new desktop management and configuration capabilities. But successful business solutions require more than great technology. Micro Focus ZENworks Migration Assurance offers you the onsite expertise, proven training resources and world-class technical support you'll need to take full advantage of everything ZENworks Configuration Management has to offer. More +

Insist on a best practices deployment

Don't settle for anything less than best practices. ZENworks Migration Assurance provides all the upfront expertise and proven methodologies you'll need to design a best practices deployment that maximizes the benefits of ZENworks Configuration Management and minimizes the disruptions to your organization.

Bring the experts to you

Up close and personal. ZENworks Migration Assurance starts with a 5-day onsite consulting engagement. That means you'll work with a highly qualified consulting expert to assess your organization and prepare for a smooth, painless migration from ZENworks 6.5 or 7.0 to the latest version of ZENworks Configuration Management.

Take advantage of training without travel

It's smart made easy. ZENworks Migration Assurance includes a variety of training resources that will help you make the most of ZENworks Configuration Management—without forcing you to incur additional travel costs. This includes two 1-year subscriptions to OnDemand training, a comprehensive self-study kit and other technical training resources.

Support your migration

We've got you covered. Take advantage of a variety of different support options—depending on the size of your organization and your current business relationship. These support services will help you work through any initial issues as you deploy and become familiar with your new ZENworks Configuration Management solution.

Work with a partner you can trust

Nothing but the best. Tap into all the resources and advantages of an established global service organization with a long and proven history of success. With ZENworks Migration Assurance, you'll work with an experienced, professional consulting team that knows how to apply a wealth of business strategy knowledge, technical expertise and proven methodologies to the needs and requirements of your business.
Success & Awards