Novell Access Manager 3.1
相关内容
The risks and challenges of computing across multiple environments have never been greater. Users are demanding personalized access to their information and resources from any device at any time. And now that the business owners have unprecedented flexibility, IT cannot ignore the need to keep access secure, compliant and portable. Join Rick Killpack from NetIQ as he reviews the challenges that organizations face delivering the "right access" to their employees, partners, and customers, as well as an approach that doesn't bloat IT's budgets.
0.0000
---
类型: 音频
持续时间: 20:42

新

日期: 08 10月 2014
语言: English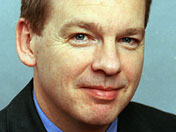 Referent Alfred Koch (KPMG AG), informiert Sie über aktuelle und künftige Herausforderungen im Risikomanagement. Erfahren Sie, welche neuen Anforderungen sich aus der Novellierung der MaRisk ergeben, und was dies konkret für das Berechtigungsmanagement bedeutet.
0.0000
---
类型: 网络广播
持续时间: 26:00

新

日期: 08 10月 2014
语言: Deutsch
Rick Wagner, Director of Product Management, Identity and Access Governance at NetIQ, talks about making your operations more efficient and more effective, up to date, safe and sound.
0.0000
---
类型: 网络广播
持续时间: 40:37
日期: 24 7月 2012
语言: English
To enhance the security of its IT environment, the Municipality of Siena implemented Novell Sentinel, Novell Identity Manager and Novell Access Manager. The solutions enabled the automation of IT systems monitoring and user management processes, ensuring greater levels of protection for personal data held by the Municipality.
0.0000
---
类型: 视频
持续时间: 03:50
日期: 04 8月 2011
语言: English
By building its portal services with open source components running on SUSE Linux Enterprise Server, Macau SAFP gained a stable, flexible, low-cost platform offering excellent performance.
0.0000
---
类型: 视频
持续时间: 03:39
日期: 13 7月 2011
语言: English
Adam Loughran, Compliance and Security Management Principal for Novell, describes the certified and integrated technologies that Novell and SAP deliver to help you mitigate risk, simplify business governance and ensure continuous compliance enterprise wide.
0.0000
---
类型: 网络广播
持续时间: 09:32
日期: 01 4月 2011
语言: English
Pasco Risk uses Novell Identity Manager, Novell Access Manager and Novell Teaming for its innovative client portal, called TravelSafe. The Novell solutions make it easy to add information to the portal, manage users, ensure strong security and high availability for corporate clients.
4.2500
---
类型: 视频
持续时间: 04:20
日期: 25 5月 2010
语言: English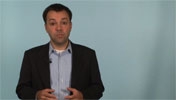 服务策略与产品组合总监 Ed Murphy 提供关于适用于身份和安全的 Novell 服务的概述。
3.9375
---
类型: 视频
持续时间: 04:04
日期: 15 7月 2009
语言: English
Spend a few minutes learning how you can effectively grant and control access to company resources.
3.7500
---
类型: 演示
持续时间: 16:10
日期: 08 7月 2009
语言: English
Novell Access Manager 简介,作者产品经理 Lee Howarth。
3.6250
---
类型: 音频
持续时间: 08:04
日期: 08 7月 2009
语言: English
花几分钟了解如何有效地为公司资源授权和控制访问。
3.6667
---
类型: 演示
持续时间: 16:01
日期: 10 6月 2009
语言: English
此故障诊断会话的第二部分继续围绕日志展开讨论,并且提供真实的故障诊断案例分析。
4.0000
---
类型: 网络广播
持续时间: 14:38
日期: 09 6月 2009
语言: English
此会话为故障诊断 Access Manager 提供最佳实践,包括诊断工具的详细信息,通用故障诊断策略和特定的调试技术。
3.0000
---
类型: 网络广播
持续时间: 25:39
日期: 09 6月 2009
语言: English
Learn about the access management capabilities in Novell Identity and Access Management solutions.
3.1579
---
类型: 视频
持续时间: 00:06:45
日期: 08 6月 2009
语言: English
4.0000
---
类型: 网络广播
日期: 08 6月 2009
语言: English