Novell Messenger is a corporate instant messaging product that uses NetIQ eDirectory as its user database.
You can create a Contact List, send instant messages, create an archive of messages, allow and block others from seeing your availability, and more.
Figure 1-1 Novell Messenger Main Window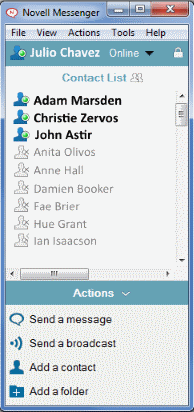 Novell Messenger options are available only if Novell Messenger is installed and running.