To install the plugin, download and run the appropriate plugin installation files on the Outlook Web App server.
On initialization, the installation allows language selection.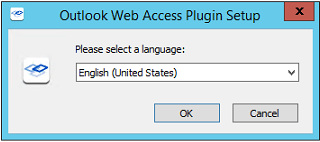 The installation then begins. Select 'Next' to continue.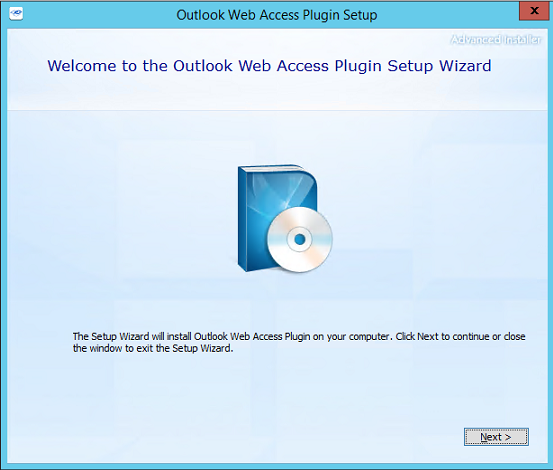 System space requirements and installation path are displayed. The installation path needs to be the location of the OWA folder. Default path for Exchange 2013 is displayed.
C:\Program Files\Microsoft\Exchange Server\v15\ClientAccess\OWA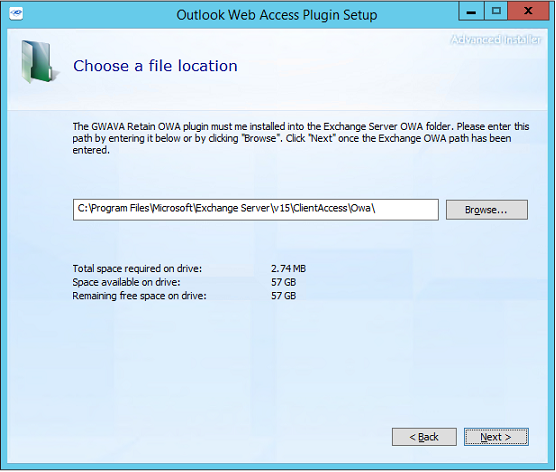 Enter the URL for the Retain Server that has data for the users. This is the address which will be used to access the Retain Server. Ensure that the address functions. This address should include the port used by tomcat, default 48080.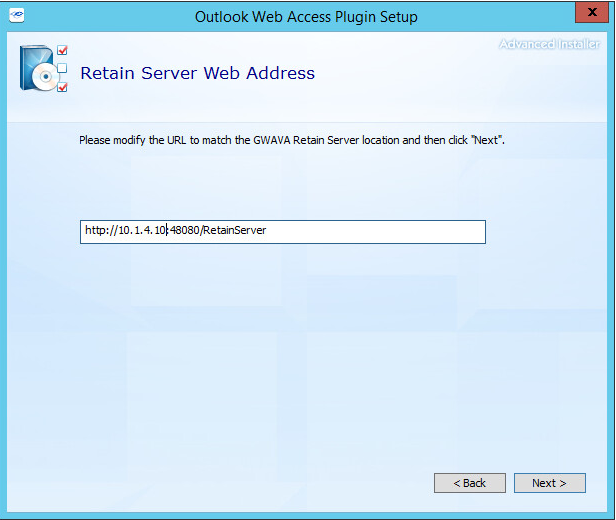 Enter the Outlook Web App client access URL. This address is the connection used by clients to access the Outlook Web App, usually this is an Exchange server. (This step is not included in or required by the 2007/2010 version install)
IIS must be restarted to load the plugin into Outlook Web App. The installation has the ability to automatically restart IIS to complete the installation. If checked, IIS will be restarted as part of the install.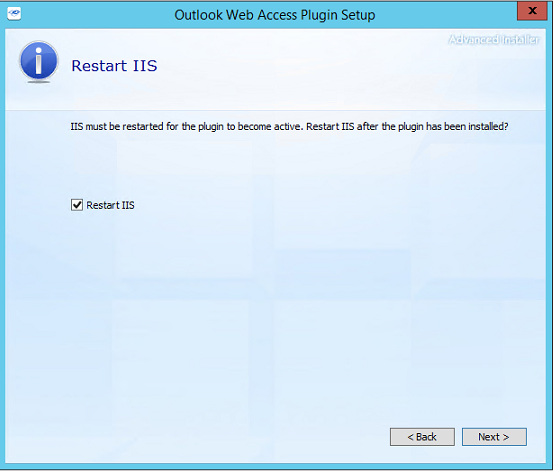 If any settings need to be changed, this is the opportunity to change them. Once the 'Install' button is pressed, the installation will begin.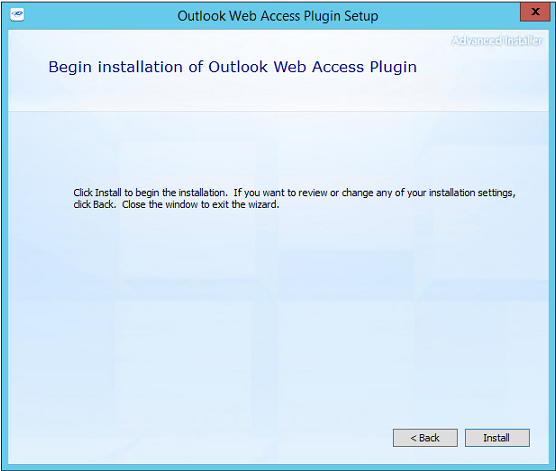 Once the installation has completed, select the 'Close' button.