To being using Swagger, go to the Tools menu, open the REST API section and click on the Swagger link.
The Swagger interface will open in a new tab.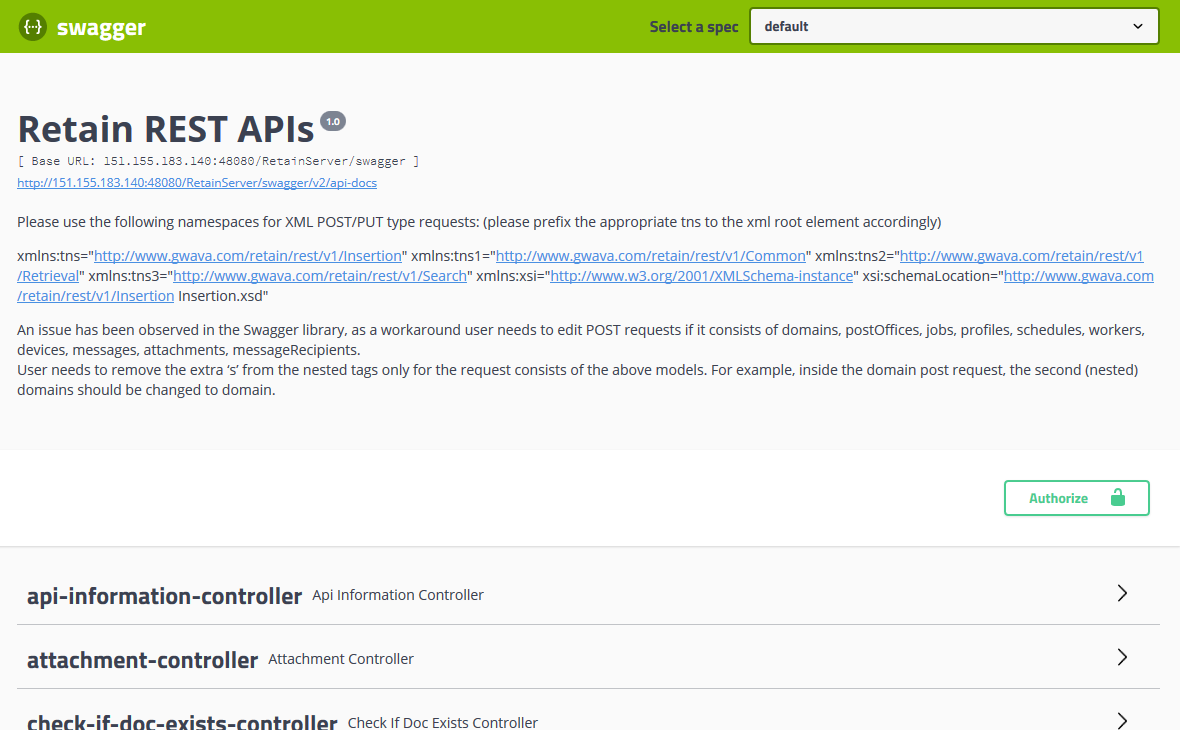 There will be a long list of available calls. Click on a reveal arrow to open a call for more information.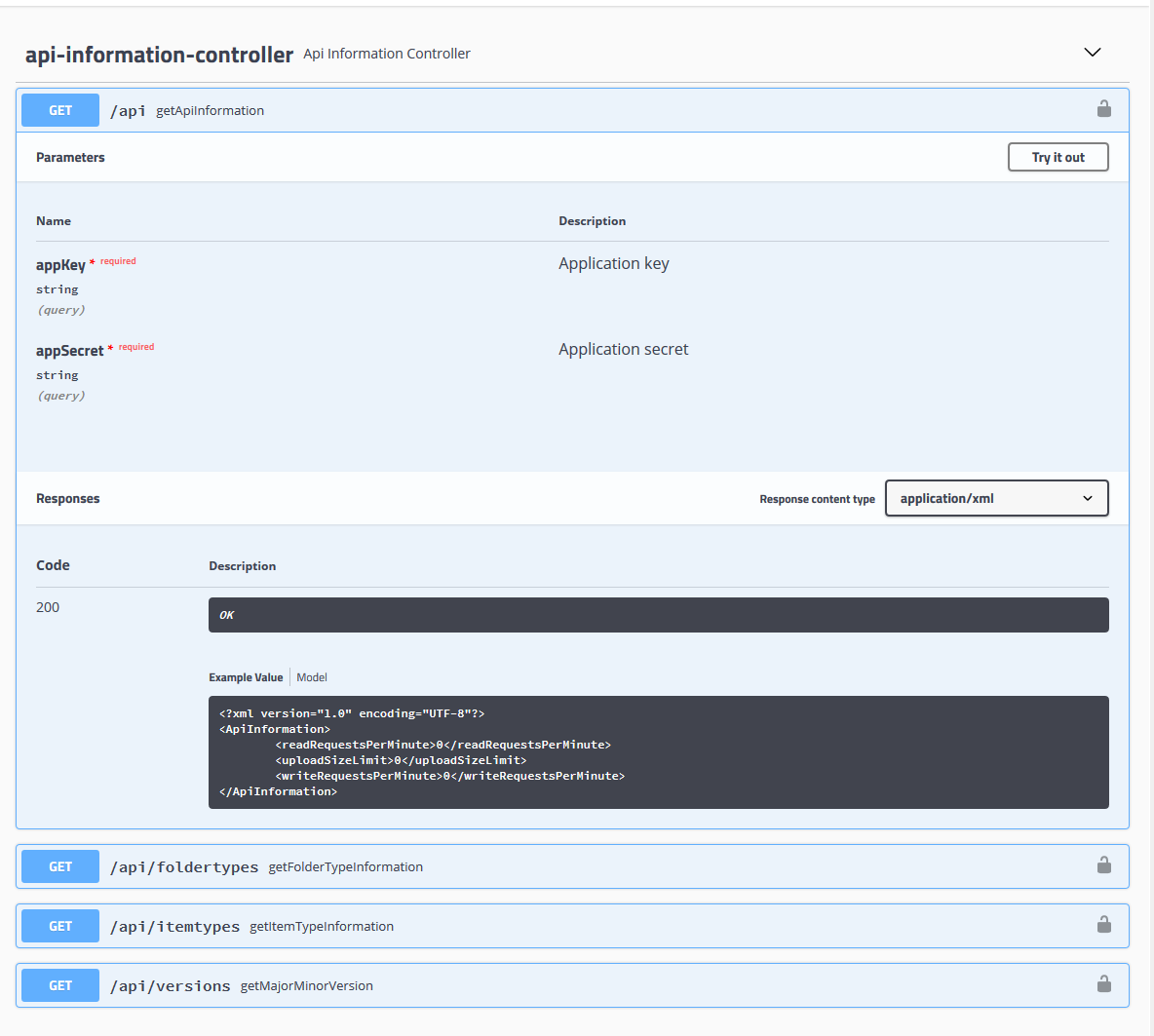 To use an API call press the "Try it out" button.
You will first need to press Authorize and enter a user name and password.
You will then need to provide a REST appKey and appSecret. These can be exported from a REST collector under Server Configuration | REST API.
Then press Execute to run the call.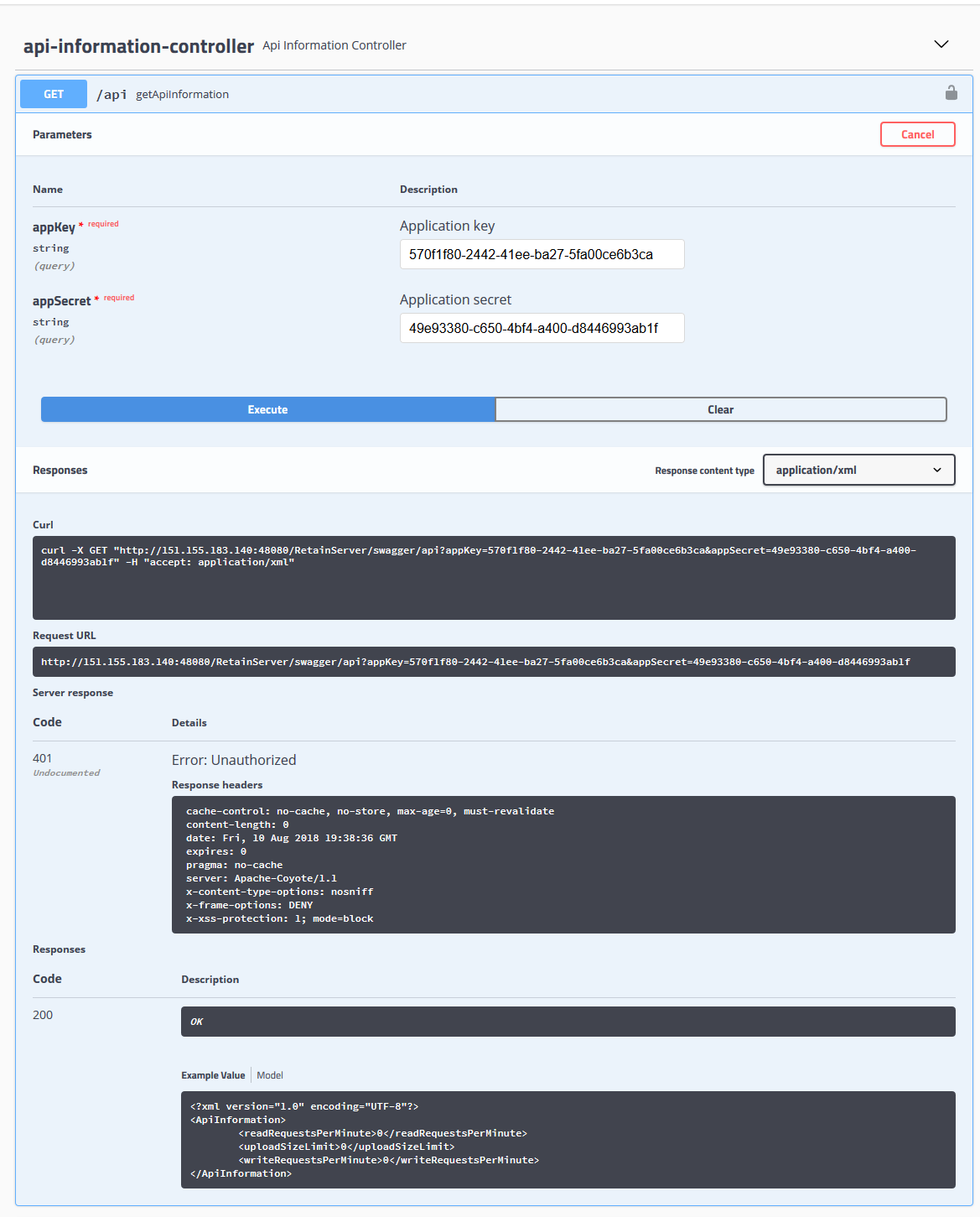 The result will appear below the curl and Request URL.