The Release & Deployment Team is responsible for the planning, scheduling and controlling of changes and updates from Test to Live environments.
Release Managers, as part of a Release Team, direct the process using all information presented to help assess release readiness, and to efficiently identify deployment targets for the deployment phases of a release. This level of control guarantees the Release Manager can deliver updates to the live environment successfully, to all relevant parties, on time.
The Deployment component of the Release Team covers the activities or tasks responsible for moving new or changed hardware, software, documentation and process to the Live Environment.
1.24.1

Working with Release Management Teams

To plan, schedule and control changes and updates from Test to Live environments, Release Management Teams are assigned to Releases within the Change>Releases tab. Included within these Teams are Groups of Users who are responsible for managing the various stages of the Release Lifecycle.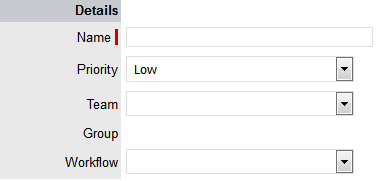 When Release Teams are configured within the application, Technicians with the Release and/or Deployment Process are associated with the Team. Managers with the Release Process are assigned to the Approval States of the Release Workflow. Technicians assigned the Release Process can be assigned to States of the Release Workflow, while Technicians only assigned the Deployment Process are placed in the Deployment Group and are responsible for completing the Deployment Tasks created for a Release.