The Advanced options allows the Administrator to change the default connection type, as well as generating scripts based on the database selected.When the Advanced button is clicked, the Connection Type field displays a drop-down menu to select the JDBC connection. This option is set by default to Internal JDBC.
NOTE:Changing the connection type to Custom JDBC Driver allows the Administrator to change the driver. This option is NOT recommended.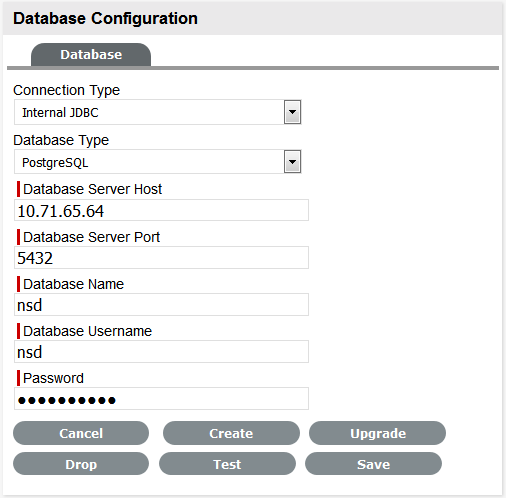 The buttons displayed provide the following functionality:
Create

Generates a SQL creation script for the connected database that can be used by a DBA to create the system database.

Upgrade

Allows DBAs to upgrade to the database for a new release.

NOTE:Before upgrading make a backup of the existing database.

Drop

Creates a script that the database administrator can run against an existing system database to erase the schema and content.