The Release Manager moves the Release through the lifecycle of the Workflow as activities are completed. For this example, within the Releases>Release#>Details tab the Release Manager has moved the Release through the Workflow States of Plan, Plan Approval, Build, Test and is currently assigned the State of Deploy Approval. Selecting Accept will move the Release to Deploy, and an RFC will automatically be created.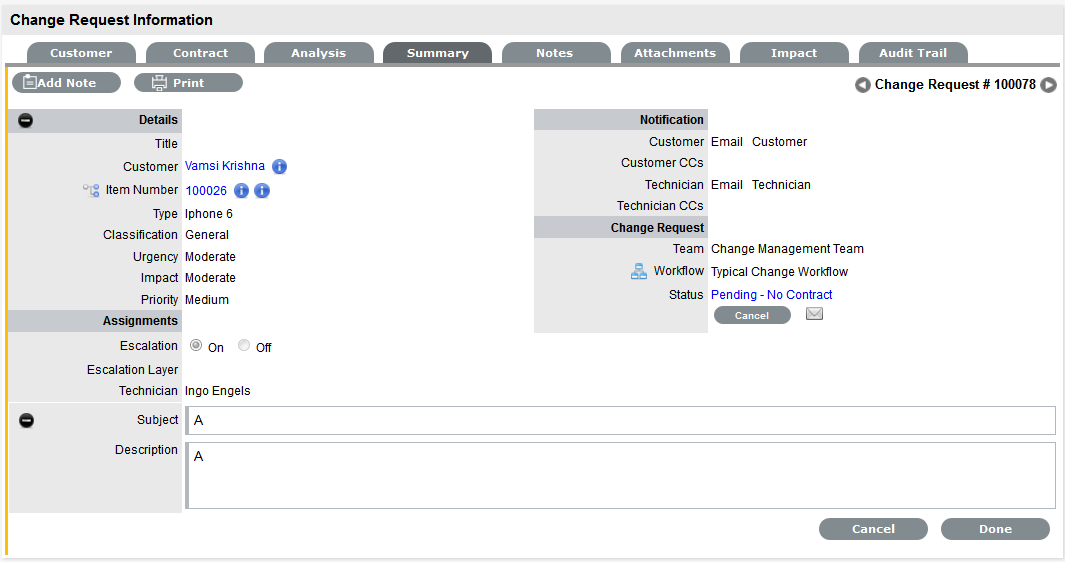 From the above RFC, we can see that the Change Team has been assigned the RFC, and they will move the Request through the Change Deployment Workflow.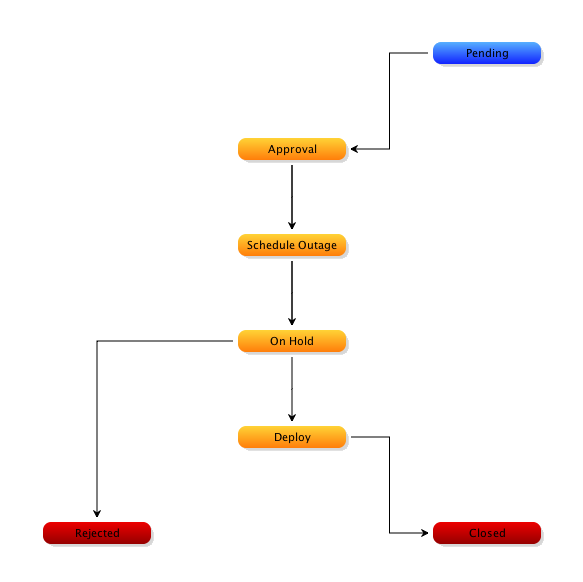 This Workflow includes the stages of Pending>Approval>Schedule Outage>On Hold>Deploy>Closed. When the RFC is assigned the Deploy State, the Deployment Tasks created in the Release, and now available in the Change>Deployment Tasks tab, will move automatically move from Pending to Open, and the assigned Technician can action the Task before moving the Deployment Task State to Closed - Resolved.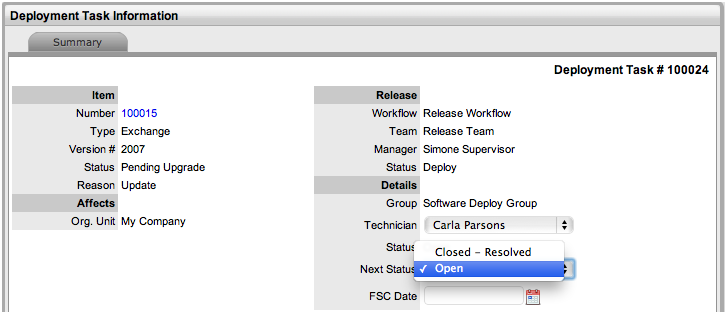 When the Task Status is set to Closed-Resolved, the updated Details contained in the Release will automatically be updated on the relevant Item in the CMDB. The Change Manager can view all Deployment Tasks related to the RFC within the RFC Summary screen, and when all Tasks are moved to Closed-Resolved the Change Manager can close the related RFC. When the Deployment Task is completed, the Deployment within the Change > Deployments tab is automatically closed by the system.

When the Deployment is closed for a Release, the Release Manager can close the Release within the Details Tab, by moving the Release Workflow Status to the Exit State.