Which version is right for you?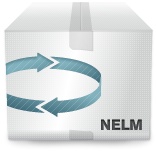 With hundreds of applications and devices in your organization you need tools to let you track device and software usage, provisioning, software deployment and much more. The Novell Endpoint Lifecycle Management Suite gives you a unique user-centric management approach to automating the entire lifecycle management process.
Business Need:
Complete Lifecycle Management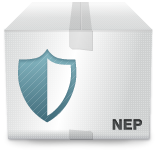 With external and internal threats growing, and compliance requirements increasing, you need to secure your workforce anywhere, anytime and without hurting productivity. The Novell Endpoint Protection Suite gives you location-aware endpoint protection technology to automate encryption, device control, wireless security and more.
Business Needs:
Endpoint Security & Regulatory Compliance
This comprehensive tool set gives you everything you need to manage and secure your workforce and their devices, and deliver the tools they need, when they need it. The Novell Total Endpoint Management Suite gives you both the Novell Endpoint Lifecycle Management Suite and the Novell Endpoint Protection Suite, priced for exceptional value.
Business Needs:
Comprehensive Endpoint Management
Suite Comparison
| Products | Protection Suite | Management Suite | Total Suite | Add-on |
| --- | --- | --- | --- | --- |
| Novell ZENworks Configuration Management | No | Yes | Yes | No |
| Novell ZENworks Asset Management | No | Yes | Yes | No |
| Novell ZENworks Application Virtualization | No | Yes | Yes | No |
| Novell ZENworks Endpoint Security Management | Yes | No | Yes | No |
| Novell ZENworks Full Disk Encryption | Yes | No | Yes | No |
| Novell ZENworks Patch Management | No | No | No | Yes |