3.13

Modeling Active Directory Domain Controllers
3.13.1

Configuring a Connection

You can configure an LDAP connection to an Active Directory system so that you can discover its Domain Controllers.
Right-click the Active Directory application, then select Properties > Connectivity.

Complete the LDAP authentication information.

As you tab from the Host field to the User field, Designer automatically builds a full user context. You can modify this context.
3.13.2

Discovering Controllers
Right-click the Active Directory application.

Select Discover Domain Controllers.

If Designer finds any controllers, it lays them out and expands the Active Directory application as a container.
3.13.3

Information about Domain Controllers

Information about each controller is loaded into the Modeler. To view this information, edit the Domain Controller object and select the AD Domain page.

Figure 3-34 The AD Domain Page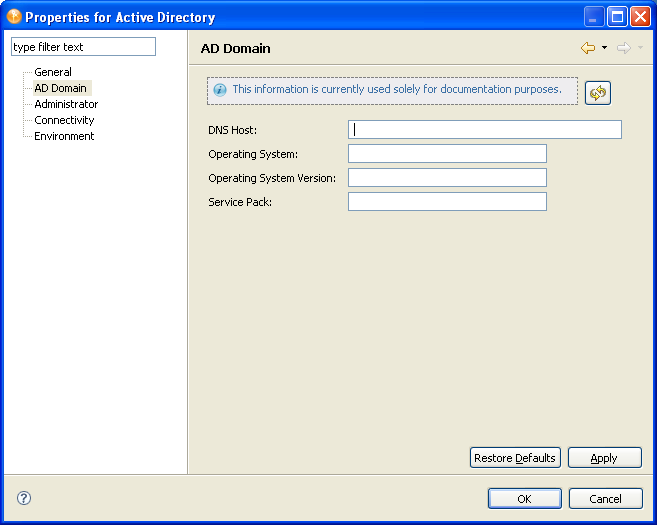 If the LDAP connection information is filled out, you can reread the information from that system by clicking the Refresh button.