Because it is not possible to provide a logon tile that represents each individual user in an eDirectory tree, only two logon tiles are displayed on the desktop.
Figure 3-6 Windows Welcome Screen When the Client is Installed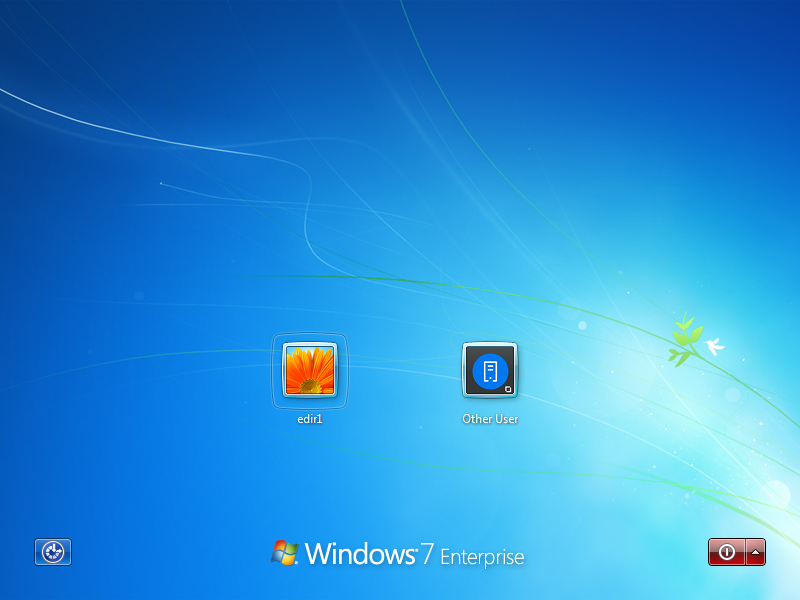 The first logon tile represents the last user who successfully logged on interactively. This tile is provided as a convenience for the single-user workstation, because it allows a user to log on interactively by simply entering his or her password.
The second logon tile allows the user to specify all necessary local and network credential information. This lets any eDirectory user log on interactively.
Figure 3-7 Network Logon Screen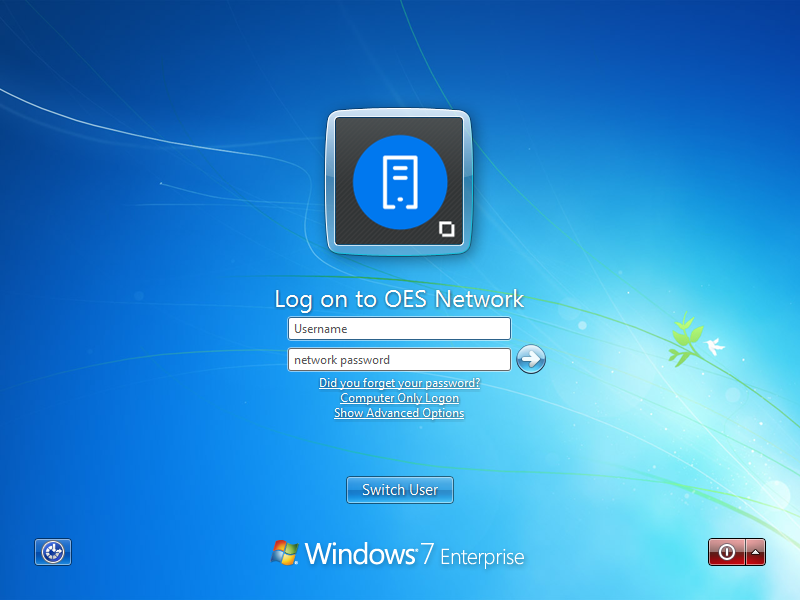 Each logon tile also allows the user to log in to only the local machine and bypass the network logon (using the Computer Only Logon option). The Network logon tile also provides a link (Show Advanced Options) that allows users to interact with the Advanced Options dialog box, which lets users specify the eDirectory tree, context, and server they want to log in to.
Figure 3-8 Advanced Options Dialog Box