This section is meant for users who have already enrolled to ZENworks using the basic mode of enrollment (Android App only) and now want to be enrolled in the work profile mode.
NOTE:If you have already configured an email account, then it is recommended that you remove this account. The email account will be automatically configured in your device.
When your system administrator enables work profile setup for your device, you will receive a notification on your device to set up a work profile.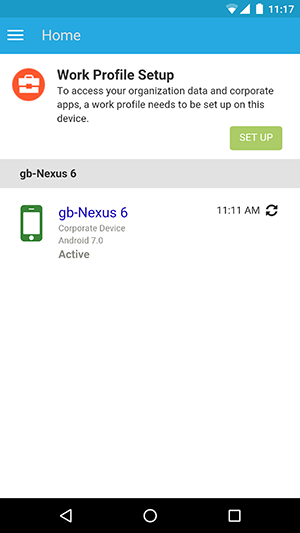 You need to open the ZENworks Agent app and click Set Up and follows the prompts to set up the work profile. The device will automatically set up the work profile.