Access Governanceを使用したユーザアクセス管理で持続可能なコンプライアンスを実現する
ライト Switch
このコンテンツをご覧いただくには、Adobe Flashバージョン9.0.115.0以上が必要です。 このメッセージは、お使いのコンピュータにAdobe Flashがインストールされていないか、インストールされているバージョンが古い場合に表示されます。 最新バージョンは以下からダウンロードできます。http://get.adobe.com/flashplayer
Novell Access Governance Suiteを使用してユーザアクセスを管理することによって持続可能なコンプライアンスを実現する方法について、ノベルアメリカのCTO、Ross Chevalierがご説明します。Access Governanceの基礎と重要性、Access Governanceはアイデンティティ管理をどのように補完するのか、アクセスを持続的に管理するための効果的な手法、アクセスガバナンスに関する問題をNovell Access Governance Suiteがどのように解決するのか、をご確認ください。第1部(全3部)。
関連コンテンツ
The risks and challenges of computing across multiple environments have never been greater. Users are demanding personalized access to their information and resources from any device at any time. And now that the business owners have unprecedented flexibility, IT cannot ignore the need to keep access secure, compliant and portable. Join Rick Killpack from NetIQ as he reviews the challenges that organizations face delivering the "right access" to their employees, partners, and customers, as well as an approach that doesn't bloat IT's budgets.
0.0000
---
タイプ: オーディオ
期間: 20:42
日付: 2014/06/09
言語: English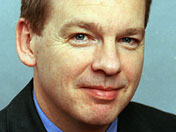 Referent Alfred Koch (KPMG AG), informiert Sie über aktuelle und künftige Herausforderungen im Risikomanagement. Erfahren Sie, welche neuen Anforderungen sich aus der Novellierung der MaRisk ergeben, und was dies konkret für das Berechtigungsmanagement bedeutet.
0.0000
---
タイプ: Webキャスト
期間: 26:00
日付: 2014/06/09
言語: Deutsch
Justin Taylorによる最小権限についての説明
5.0000
---
タイプ: デモ
期間: 05:09
日付: 2011/09/16
言語: 日本語
Adam Loughran, Compliance and Security Management Principal for Novell, describes the certified and integrated technologies that Novell and SAP deliver to help you mitigate risk, simplify business governance and ensure continuous compliance enterprise wide.
0.0000
---
タイプ: Webキャスト
期間: 09:32
日付: 2011/04/01
言語: English
Organizations need to simplify the process of certifying to auditors that employees have appropriate access, but using spreadsheets to certify access can be both inefficient and time consuming. What is needed is an automated, repeatable, auditable and accurate end-to-end solution for access certification. Research has shown that organizations using an automated approach to access certification can reduce the time required to review employee access by up to 50 percent.
3.5000
---
タイプ: ビデオ
期間: 02:59
日付: 2011/02/08
言語: English
Join Ross Chevalier, Americas CTO, Novell and Amit Saha, Enterprise Security & Risk Management Practice Lead, Infosys as they discuss how Novell Access Governance Suite extends the value of customers' investment in identity management systems. Lean how Novell Access Governance Suite can work with your identity management system to "clean up" user access rights and roles throughout your enterprise, how Novell Access Governance Suite works with business roles for user access, either helping you create a role-based access system, or leveraging the business roles you already have in place, and how Novell Access Governance Suite leverages my organization's Novell identity management and user provisioning solutions. Part 3 of 3.
4.0000
---
タイプ: Webキャスト
期間: 56:24
日付: 2009/09/02
言語: English
Join Ross Chevalier, Novell Americas CTO, as he discusses how to build the business case for implementing Novell Access Governance Suite. Learn what direct costs of compliance can be saved by implementing access governance processes, what business risks and costs can be avoided by using access governance, and how organizations actually improve their financial performance by leveraging access governance best practices. Part 2 of 3.
4.0000
---
タイプ: Webキャスト
期間: 46:09
日付: 2009/09/01
言語: English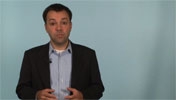 サービス戦略およびポートフォリオ担当ディレクターのEd Murphyが、ノベルのアイデンティティおよびセキュリティサービスの概要をご説明します。
3.9375
---
タイプ: ビデオ
期間: 04:04
日付: 2009/07/15
言語: English
ビジネスにとってアクセス認証がいかに重要かをノベルのCFO、Dana Russellが説明します。ノベルのテクノロジが、主要なリソースへのユーザアクセスの計画と確認をいかに支援し、適切なレベルのユーザアクセスを認証する独立した手段を提供するかがわかります。
4.3333
---
タイプ: ビデオ
日付: 2009/06/08
言語: English
Novell Access Governance Suiteのユーザアクセス認証機能と包括的な役割管理機能を使用すれば、ビジネスプロセスを規制に準拠したITポリシーや使用権へと変換できます。
4.1111
---
タイプ: デモ
期間: 21:13
日付: 2009/05/20
言語: English
役割ベースのプロビジョニングモジュールにより、Novell Identity ManagerにRBAC機能が導入されました。このセッションでは、このモジュールをNovell Access Governance Suiteのユーザアクセス認証、役割分析およびモデリングと組み合わせて使用する方法について説明します。
4.0000
---
タイプ: デモ
期間: 25:00
日付: 2009/05/20
言語: English