通过使用访问管理来管理用户访问,以实现可持续的合规性
指示灯 Switch
Novell 美洲地区首席技术官 Ross Chevalier 将讨论如何通过实施 Novell 访问管理套件管理用户访问来实现可持续的合规性。了解访问管理的基础知识、访问管理是如何对身份管理进行补充的、可持续管理访问的有效方法,以及 Novell 访问管理套件如何解决您的访问管理问题。第 1 部分,共 3 部分。
相关内容
The risks and challenges of computing across multiple environments have never been greater. Users are demanding personalized access to their information and resources from any device at any time. And now that the business owners have unprecedented flexibility, IT cannot ignore the need to keep access secure, compliant and portable. Join Rick Killpack from NetIQ as he reviews the challenges that organizations face delivering the "right access" to their employees, partners, and customers, as well as an approach that doesn't bloat IT's budgets.
0.0000
---
类型: 音频
持续时间: 20:42
日期: 09 6月 2014
语言: English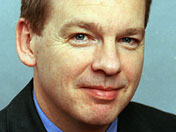 Referent Alfred Koch (KPMG AG), informiert Sie über aktuelle und künftige Herausforderungen im Risikomanagement. Erfahren Sie, welche neuen Anforderungen sich aus der Novellierung der MaRisk ergeben, und was dies konkret für das Berechtigungsmanagement bedeutet.
0.0000
---
类型: 网络广播
持续时间: 26:00
日期: 09 6月 2014
语言: Deutsch
Adam Loughran, Compliance and Security Management Principal for Novell, describes the certified and integrated technologies that Novell and SAP deliver to help you mitigate risk, simplify business governance and ensure continuous compliance enterprise wide.
0.0000
---
类型: 网络广播
持续时间: 09:32
日期: 01 4月 2011
语言: English
Organizations need to simplify the process of certifying to auditors that employees have appropriate access, but using spreadsheets to certify access can be both inefficient and time consuming. What is needed is an automated, repeatable, auditable and accurate end-to-end solution for access certification. Research has shown that organizations using an automated approach to access certification can reduce the time required to review employee access by up to 50 percent.
3.5000
---
类型: 视频
持续时间: 02:59
日期: 08 2月 2011
语言: English
Novell 美洲地区首席技术官 Ross Chevalier 和 Infosys 的企业安全和风险管理实践负责人 Amit Saha 将讨论 Novell 访问管理套件将如何扩展客户在身份管理系统上的投资的价值。了解 Novell 访问管理套件可如何与您的身份管理系统协同工作来"清理"整个公司内的用户访问权限和角色;针对用户访问,Novell 访问管理套件可如何与业务角色协同工作,从而帮助您创建基于角色的访问系统或利用已拥有的业务角色;以及 Novell 访问管理套件可如何利用企业的 Novell 身份管理和用户配置解决方案。第 3 部分,共 3 部分。
4.0000
---
类型: 网络广播
持续时间: 56:24
日期: 02 9月 2009
语言: English
Join Ross Chevalier, Novell Americas CTO, as he discusses how to build the business case for implementing Novell Access Governance Suite. Learn what direct costs of compliance can be saved by implementing access governance processes, what business risks and costs can be avoided by using access governance, and how organizations actually improve their financial performance by leveraging access governance best practices. Part 2 of 3.
4.0000
---
类型: 网络广播
持续时间: 46:09
日期: 01 9月 2009
语言: English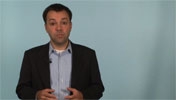 服务策略与产品组合总监 Ed Murphy 提供关于适用于身份和安全的 Novell 服务的概述。
3.9375
---
类型: 视频
持续时间: 04:04
日期: 15 7月 2009
语言: English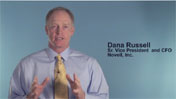 Learn from Novell CFO Dana Russell how Access Certification is critical for your business. Discover how Novell technology can help you plan and review user access to key resources and provide an independent means to certify appropriate levels of user access.
4.3333
---
类型: 视频
持续时间: 11:28
日期: 08 6月 2009
语言: English
此访问管理套件为用户提供访问认证和全面的角色管理,使您可以将业务流程转换为满足法规要求的 IT 策略和权限。
4.1111
---
类型: 演示
持续时间: 21:13
日期: 20 5月 2009
语言: English
基于角色的供应模块为 Identity Manager 引入 RBAC 功能。在此会话中,我们将展示如何将此功能与访问管理套件的用户访问认证、角色分析和建模结合起来。
4.0000
---
类型: 演示
持续时间: 25:00
日期: 20 5月 2009
语言: English