A running job can be aborted.
Go to Jobs | Status tab. There will be an abort button visible. Press it and in a few moments the job should abort.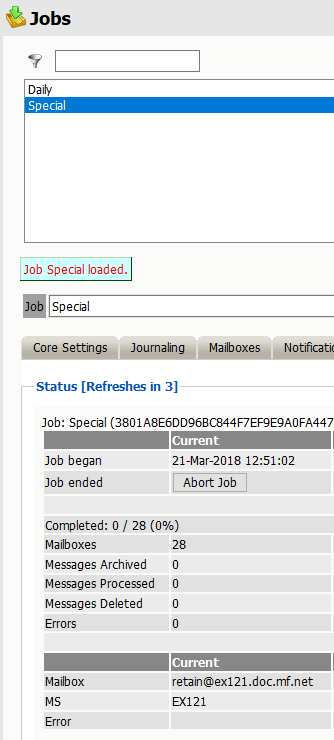 If after at least five minutes the job does not abort, you may want to consider killing the job.
Killing a Job
To kill a job, go to the Retain Worker Console and under the Status tab attempt to kill the job with the "Kill Job" button.
WARNING: Do NOT use this button if you have not already attempted to use the Abort Job button in Retain Server | Job | Status.
Alternatively, you can restart tomcat to stop a job.