Add mailboxes by clicking on the Add User button and selecting user or users from the dialog box.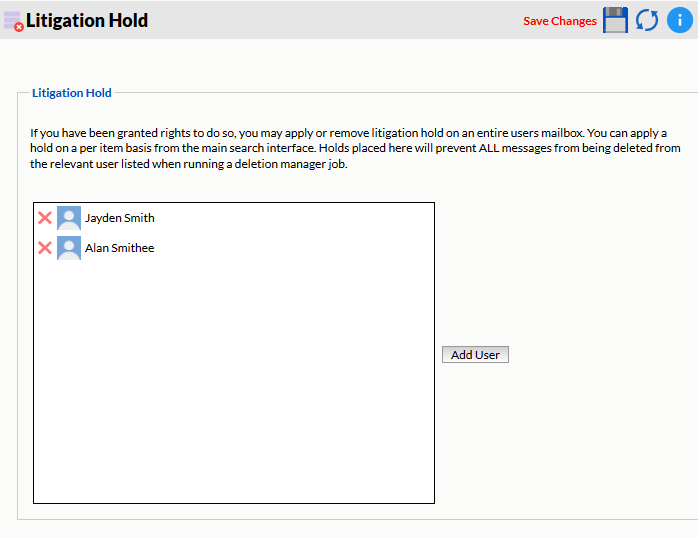 Add Item
Individual or groups of items may have litigation hold applied by a user with the litigation hold right, for example the admin user.
In the user's mailbox, select the item or items and click on the Litigation Hold action to apply the hold.