To install the plugin, download the plugin to the desired workstation and run the executable file.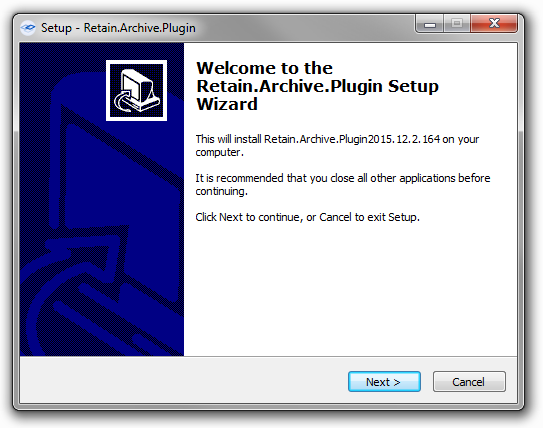 The installation gives an opening summary. Click 'Next' to continue.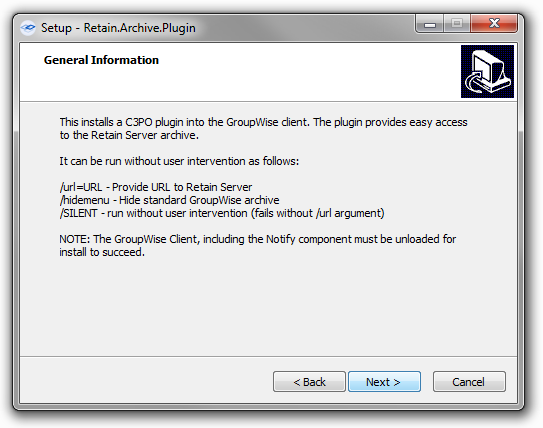 An installation summary is displayed. If a silent install is desired, the install may be performed with the following commands.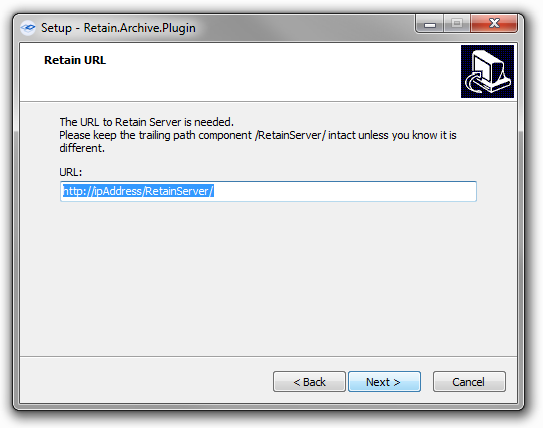 The Retain URL is the connection URL for the Retain Server. Check the URL to make sure the URL works before continuing. If the URL is incorrect the plugin will not function correctly.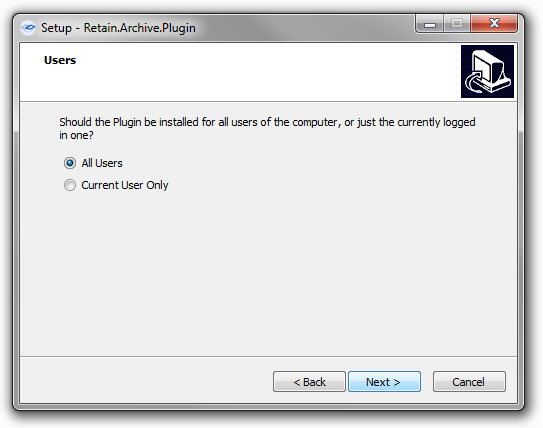 Select whether to install for only current, or all users on the system.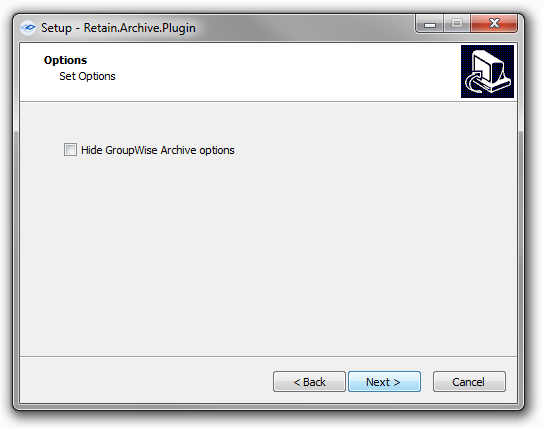 The Retain plugin may be used instead of the GroupWIse Archive. To hide the GroupWise Archive in favor of the Retain Archive, select the box and click 'Next' to continue.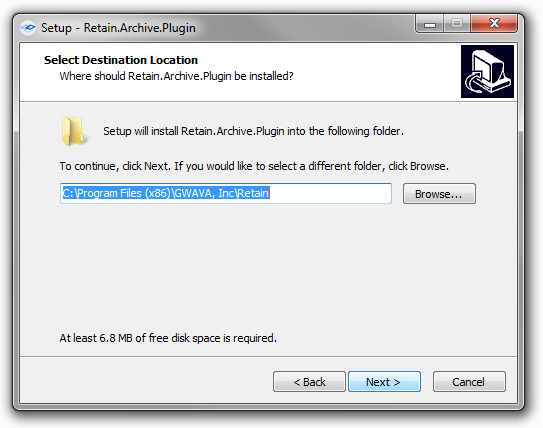 The install location for the plugin is displayed. The location may be changed. Default is shown.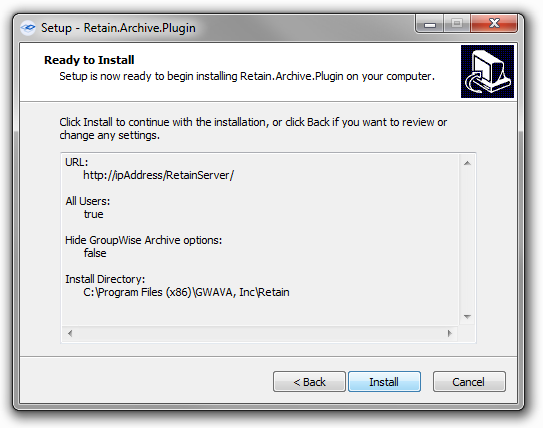 A final summary of the selected settings is displayed. To change any setting, utilize the 'Back' button. Otherwise, select 'Install' to continue.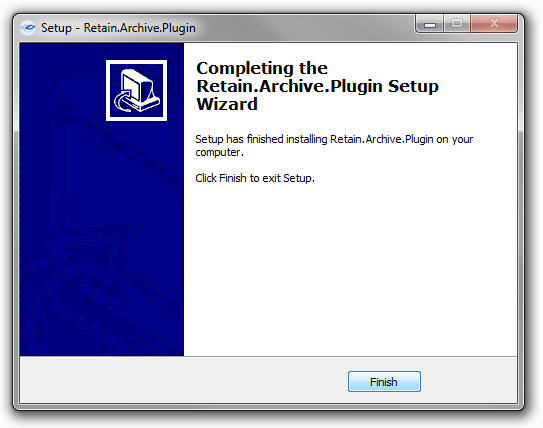 Once the install has been completed, the GroupWise Client needs to be started, or restarted, to load the plugin.