Once installed the RetainService app appears.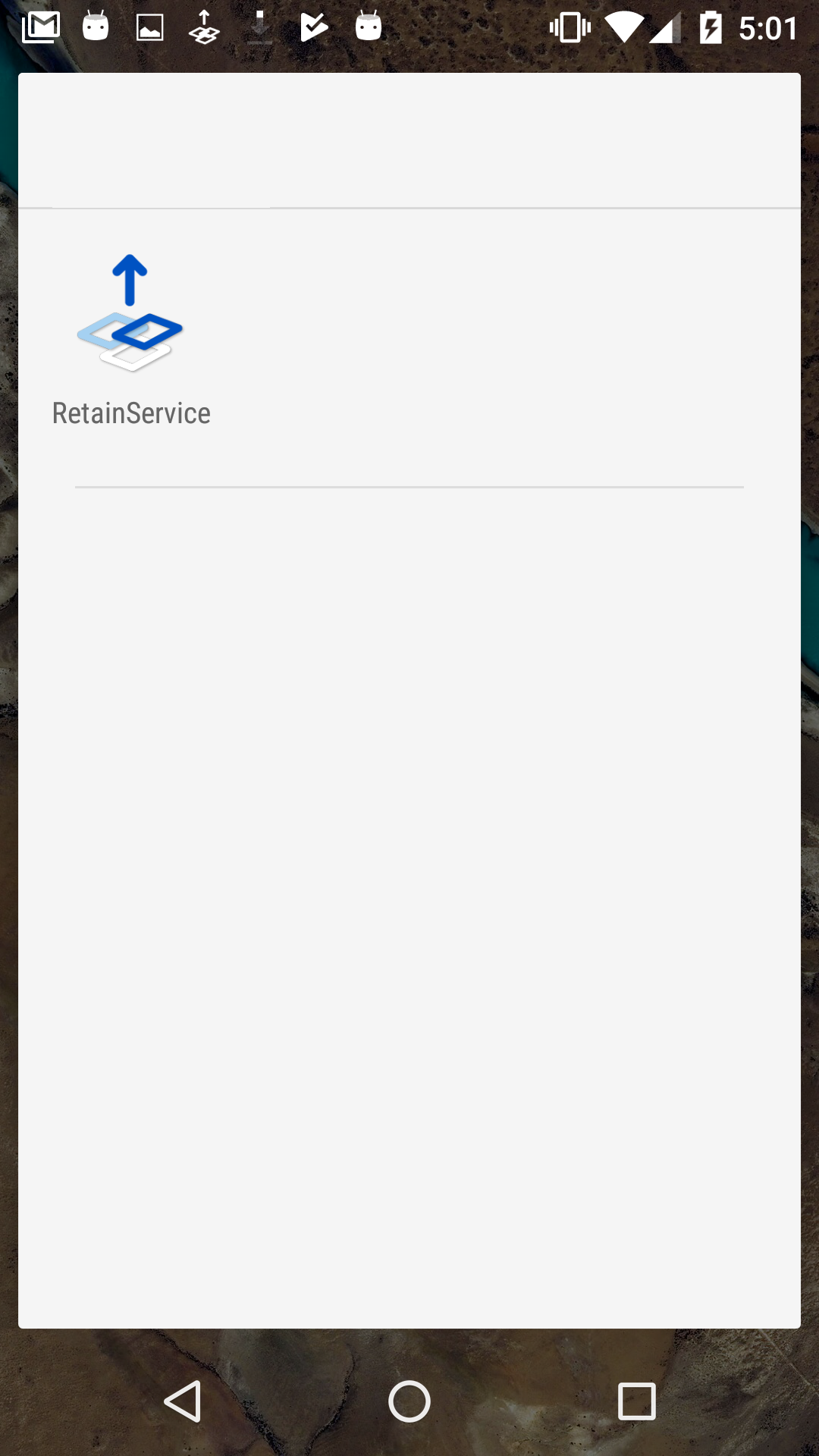 After the RetainService app has been installed the Retain Administrator may send a registration email. This will include a JSON file with registration details.
You may be asked to log into the app the first time. This will be your email address for the user name and the Registration ID for the password.
If the administrator has the IMEI of the device, a message can be sent to register the device remotely.