The Retain for Mobile module captures and archives MMS, SMS, and phone call information from Android smart phones. The mobile application, Retain Service, supports Android 4.4+ and utilizes the REST API in Retain. The Retain Service APK can be accessed on the 'tools' page. The Tools page is accessed by selecting 'Tools' from the top right of the Retain Administration interface.
You will also need to set up the RetainService Android App for archiving the device, and the Retain App for accessing archived data.
Requirements—Mobile Module
To enable mobile data archiving, the following tasks must be completed in order:
Install the Retain Message Router on Linux or Windows and be available in the DMZ outside the host network.

Install a third-party TLS certificate on the Router.

Configure the Mobile Module.

Use a Mobile Device Management (MDM) system to install the Retain Android application (4.4+) on users' phones.

Register the mobile devices under Device Management.

Have users use the registration email to verify device registration with the Retain server.

Manually create the Storage path folders.

For users that travel internationally, have them set their devices to connect trough port 80. Port 48080 is blocked by telecom companies across borders.
Use a Mobile Device Management (MDM) system to distribute Retain Service to devices. When using an MDM to distribute the Retain app, the system can be set to not allow app removal. The MDM will need the package name for Retain Service, which should be set to com.gwava.retain.mobile. Consult the MDM's documentation for instructions.
MDMs that have been tested with Retain include:
ACE

Airwatch

BES

Citrix XenMobile

Good Dynamics

Google XenMobile

MobileIron

Blackberry Dynamics
The application sends collected information, approximately every hour, to the Retain Router. No data will be archived until the application is registered and configured.
In the user's archive, the folder will be called In-network SMS and will contain SMS and MMS messages from the carrier.
Core Settings Tab—Mobile Module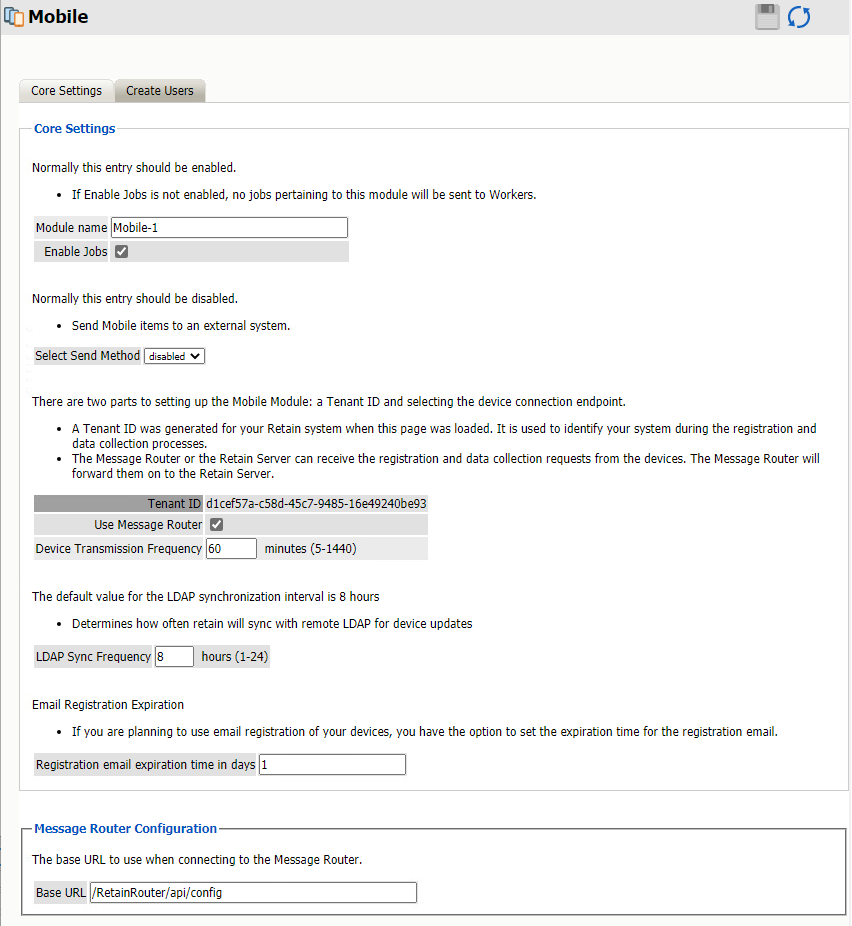 The module needs to be enabled on this page to make it active in the Retain system.
The module can be given a name.
The Send Method lets you send Mobile items to an external system using FTP or SMTP. In most cases this should be disabled so that items are archived in Retain. To select the SMTP Forwarding or FTP features, you must first add and configure them in the Module Forwarding Tab on the Server Configuration page, otherwise the drop-down list is empty.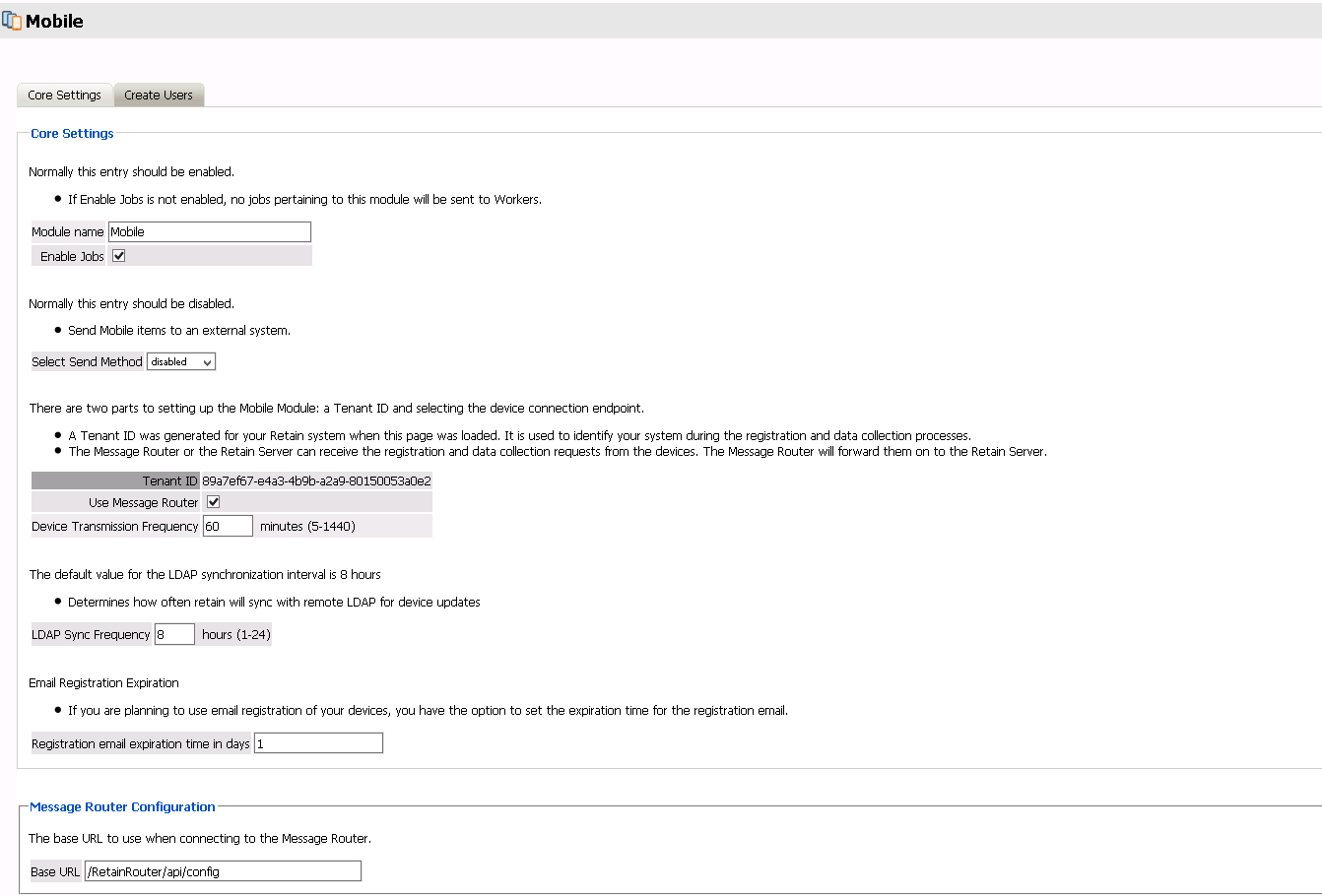 Create Users Tab—Mobile Module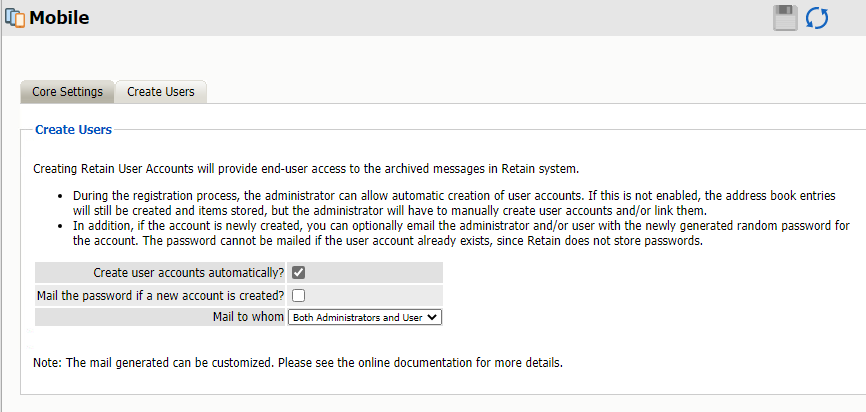 The Create Users tab allows for automatic user accounts, and associated passwords mailed to the designated address or addresses.
After the module configuration has been saved, the Mobile, Profile, and Device Management menu pages will become be available.