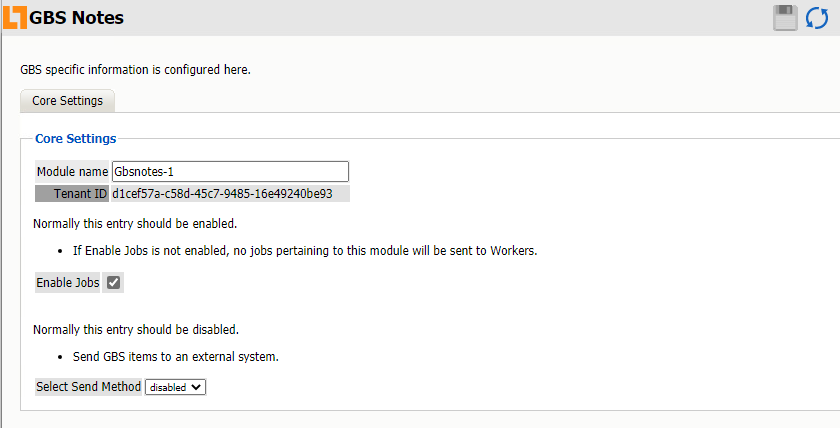 The module needs to be enabled on this page to make it active in the Retain system.
The module can be given a name.
The Send Method lets you send GBS items to an external system using FTP or SMTP. In most cases this should be disabled so that items are archived in Retain. To select the SMTP Forwarding or FTP features, you must first add and configure them in the Module Forwarding Tab on the Server Configuration page, otherwise the drop-down list is empty.
To configure the GBS Notes module, all that is required is to enable the Jobs in the module and Save Changes.
Enable Jobs must be checked for Retain to archive GBS Notes data.