Home
The Home page enables you to perform different operations that are available under each of the tabs.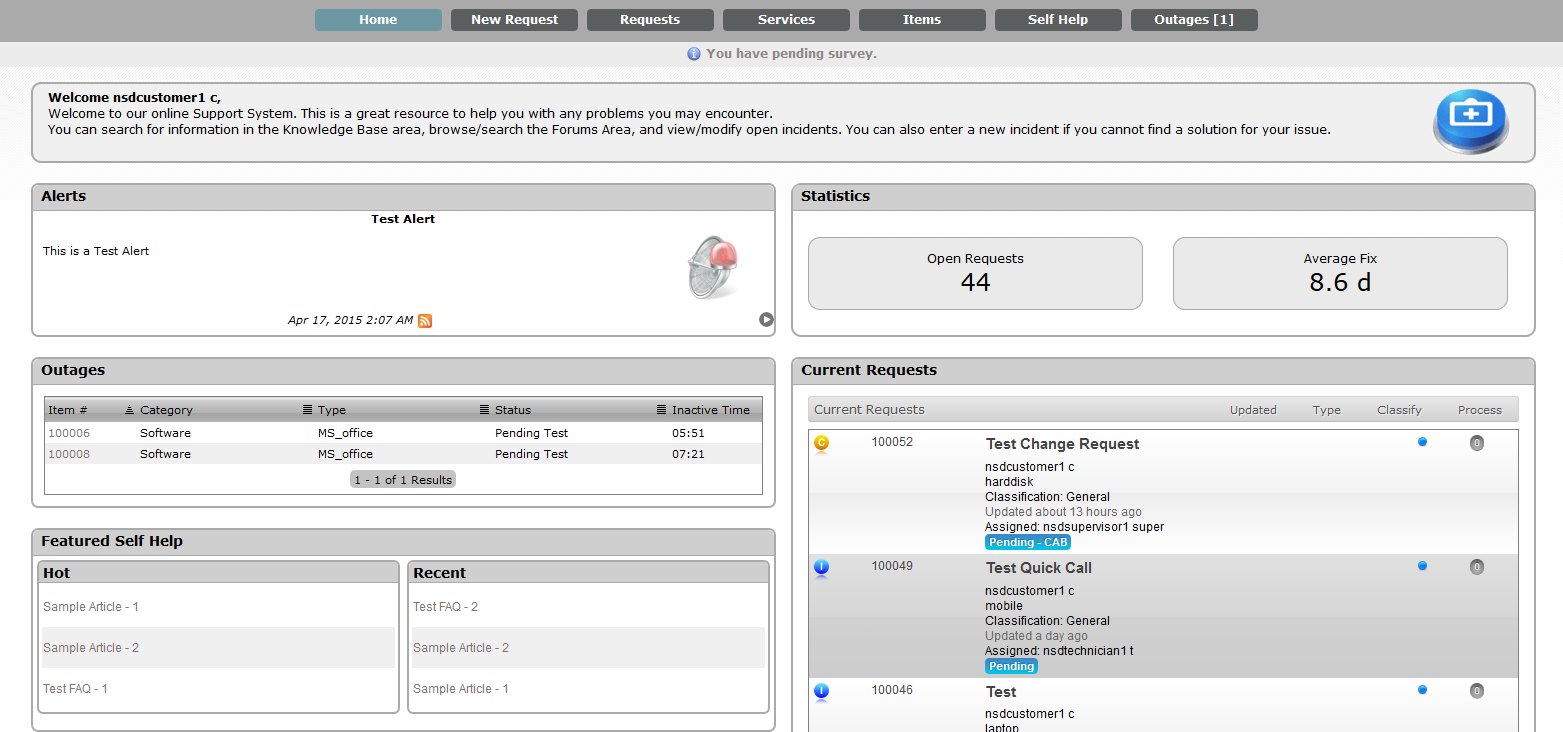 You can view the following information:
Alerts published by the Support Team

Open and pending requests

Statistics on open/closed requests, Average fix Information on Outages

Featured Self Help articles or faqs

List of Surveys when a survey needs to be completed by the customer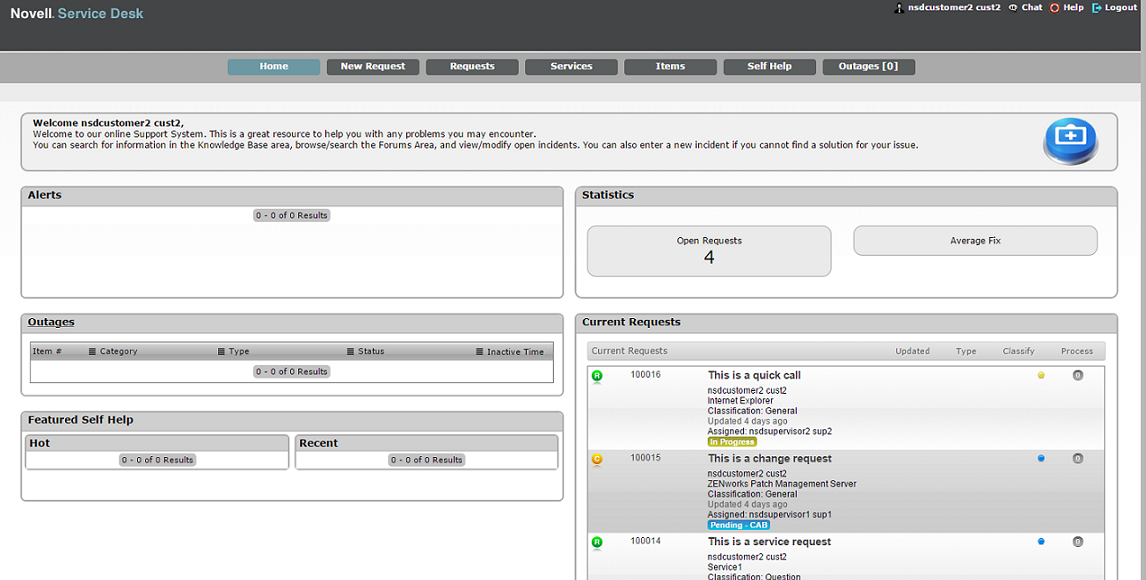 This page includes the following:
Alerts: When an Alert is published to the Customer Portal, it is displayed on the Home page. If more than one Alert is received within the Customer Portal, the Customer can use to scroll through the Alerts. Alerts will no longer be visible when the Alert expiration date is reached.

Statistics: The Home page includes statistics that indicate the following:

Number of open or active requests

The average time taken to resolve an issue

NOTE:Average Fix is displayed only if the Show Service Targets option is enabled in Admin >Setup >Privileges >Customer.

Current Requests: Displays the top three recent requests with the following details:

Current request number

Updated status

Request type

Request process

Customer Surveys: Service organizations can access Customer thoughts, comments, and feedback about the service organization and the service they provide by publishing Customer surveys. These surveys can be made available after a Customer has had a request resolved, or on an ad hoc basis, based on the information gathering requirements.

Customers can access a list of available surveys, within the Survey option of the Menu list. The Surveys option is available in the Menu list only when a survey is there to be completed by the Customer.

For details, see Customer Surveys.

Featured Self Help: Featured Self Help in the Home page displays the top three Hot or Recent topics:

Hot Topics: Articles or FAQs that are frequently viewed

Recent Topics: Articles or FAQs that are newly added

Click the Featured Self Help link to view the detailed list of articles and FAQs in the Knowledge base.

For details, see Self Help.

Outages: The Outages in the Home page displays the recent outages. Click Outages to view the detailed list.

For Details, see Outages.