Building the Business Case for Access Governance
Licht Switch
Zum Abspielen dieses Inhalts benötigen Sie Adobe Flash Version 9.0.115.0 oder höher. Wenn Sie diese Nachricht angezeigt bekommen, ist Adobe Flash auf Ihrem Computer nicht installiert, oder die auf Ihrem Computer installierte Version ist älter als die benötigte Version. Sie können die aktuelle Version unter folgender Adresse herunterladen:http://get.adobe.com/flashplayer
Join Ross Chevalier, Novell Americas CTO, as he discusses how to build the business case for implementing Novell Access Governance Suite. Learn What direct costs of compliance can be saved by implementing access governance processes, what business risks and costs can be avoided by using access governance, and can organizations actually improve their financial performance by leveraging access governance best practices? Part 2 of 3.
Zugehörige Ressourcen
Rückruf anfordern
* Required Fields
Verwandte Inhalte
Neu
The risks and challenges of computing across multiple environments have never been greater. Users are demanding personalized access to their information and resources from any device at any time. And now that the business owners have unprecedented flexibility, IT cannot ignore the need to keep access secure, compliant and portable. Join Rick Killpack from NetIQ as he reviews the challenges that organizations face delivering the "right access" to their employees, partners, and customers, as well as an approach that doesn't bloat IT's budgets.
0.0000
---
Typ: Audio
Dauer: 20:42
Datum: 23 Mai 2013
Sprache: English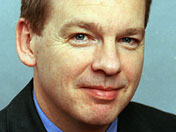 Referent Alfred Koch (KPMG AG), informiert Sie über aktuelle und künftige Herausforderungen im Risikomanagement. Erfahren Sie, welche neuen Anforderungen sich aus der Novellierung der MaRisk ergeben und was dies konkret für das Berechtigungsmanagement bedeutet.
0.0000
---
Typ: Webcast
Dauer: 26:00
Datum: 17 Jun 2011
Sprache: Deutsch
Adam Loughran, Compliance and Security Management Principal for Novell, describes the certified and integrated technologies that Novell and SAP deliver to help you mitigate risk, simplify business governance and ensure continuous compliance enterprise wide.
0.0000
---
Typ: Webcast
Dauer: 09:32
Datum: 01 Apr 2011
Sprache: English
Organizations need to simplify the process of certifying to auditors that employees have appropriate access, but using spreadsheets to certify access can be both inefficient and time consuming. What is needed is an automated, repeatable, auditable and accurate end-to-end solution for access certification. Research has shown that organizations using an automated approach to access certification can reduce the time required to review employee access by up to 50 percent.
3.5000
---
Typ: Video
Dauer: 02:59
Datum: 08 Feb 2011
Sprache: English
Ross Chevalier, CTO für Novell Americas, und Amit Saha, Enterprise Security and Risk Management Practice Lead bei Infosys, unterhalten sich über die Vorteile der Novell Access Governance Suite für die Identitätsmanagement-Systeme unserer Kunden. Sie erfahren, wie Sie mithilfe der Novell Access Governance Suite und Ihrem Identitätsmanagement-System unternehmensweit für klare Verhältnisse bei Zugriffsrechten und Rollen sorgen können. Wir informieren Sie darüber, wie die Novell Access Governance Suite den Benutzerzugriff anhand der Rolle im Unternehmen regelt und Ihnen dabei entweder die Erstellung eines rollenbasierten Zugriffssystems ermöglicht oder bereits vorhandene Rollen verwendet. Des Weiteren zeigen wir Ihnen, wie die Novell Access Governance Suite Ihre unternehmensinternen Novell Lösungen für das Identitätsmanagement und das Benutzer-Provisioning optimal nutzt. Teil 3 von 3.
4.0000
---
Typ: Webcast
Dauer: 56:24
Datum: 02 Sep 2009
Sprache: English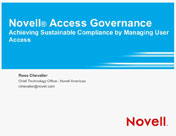 Lassen Sie sich von Ross Chevalier, CTO für Novell Americas, erläutern, wie Sie durch die Verwaltung des Benutzerzugriffs mit der Novell Access Governance Suite von einer dauerhaften Compliance profitieren. Erfahren Sie mehr über die Grundlagen von Access Governance, die Bedeutung der Zugriffsregelung im Unternehmen und die sinnvolle Ergänzung Ihres Identitätsmanagements mit Access Governance. Des Weiteren zeigen wir Ihnen effektive Methoden für eine dauerhafte Regelung des Zugriffs und wie Sie mit der Novell Access Governance Suite Ihre diesbezüglichen Probleme beheben können. Teil 1 von 3.
5.0000
---
Typ: Webcast
Dauer: 57:05
Datum: 01 Sep 2009
Sprache: English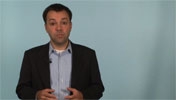 Ed Murphy, Director of Services Strategy & Portfolio, gibt einen Überblick über die Novell Services im Bereich Identität und Sicherheit.
3.9375
---
Typ: Video
Dauer: 04:04
Datum: 15 Jul 2009
Sprache: English
Novell CFO Dana Russell erläutert, warum die Zertifizierung des Zugriffs so wichtig für Ihr Unternehmen ist. Erfahren Sie, wie Novell Technologie Ihnen die Planung und Überprüfung des Zugriffs auf wichtige Ressourcen ermöglicht und einen unabhängigen Weg zur Zertifizierung des geeigneten Benutzerzugriffs bereitstellt.
4.3333
---
Typ: Video
Datum: 08 Jun 2009
Sprache: English
Die Access Governance Suite bietet Funktionen zur Zertifizierung des Benutzerzugriffs sowie umfassendes Rollenmanagement, sodass Sie Geschäftsprozesse in IT-Richtlinien und -Berechtigungen umwandeln können, die die gesetzlichen Auflagen erfüllen.
4.1111
---
Typ: Demo
Dauer: 21:13
Datum: 20 Mai 2009
Sprache: English
Mit dem Roles Based Provisioning Module wird Identity Manager um Funktionen für die rollenbasierte Zugriffssteuerung (RBAC) erweitert. In diesem Webinar zeigen wir, wie Sie RBAC mit den Access Governance Suite-Funktionen zur Benutzerzugriffszertifzierung, Rollenanalyse und Modellierung kombinieren.
4.0000
---
Typ: Demo
Dauer: 25:00
Datum: 20 Mai 2009
Sprache: English